If you follow me on twitter (@AKeeleyWhite) or if we're friends on Facebook, then you might have seen that I put in my 2 weeks notice at my job. Today is officially my last day and I'm really excited about the next chapter in my career! There are so many positive things to come from switching jobs and it's going to be so amazing. In between my old job and new job I'm going to be taking a break for a week and a half to clear my mind and go into my new job feeling refreshed and well rested. It's going to be so nice getting to relax! (I'll still be blogging during this time).
With my new job, I'll have to dress up more than I have to now so I've been doing some online shopping. The black pencil skirt is such a classic piece for work, but I'm also loving the fun other options. Which pencil skirt is your favorite?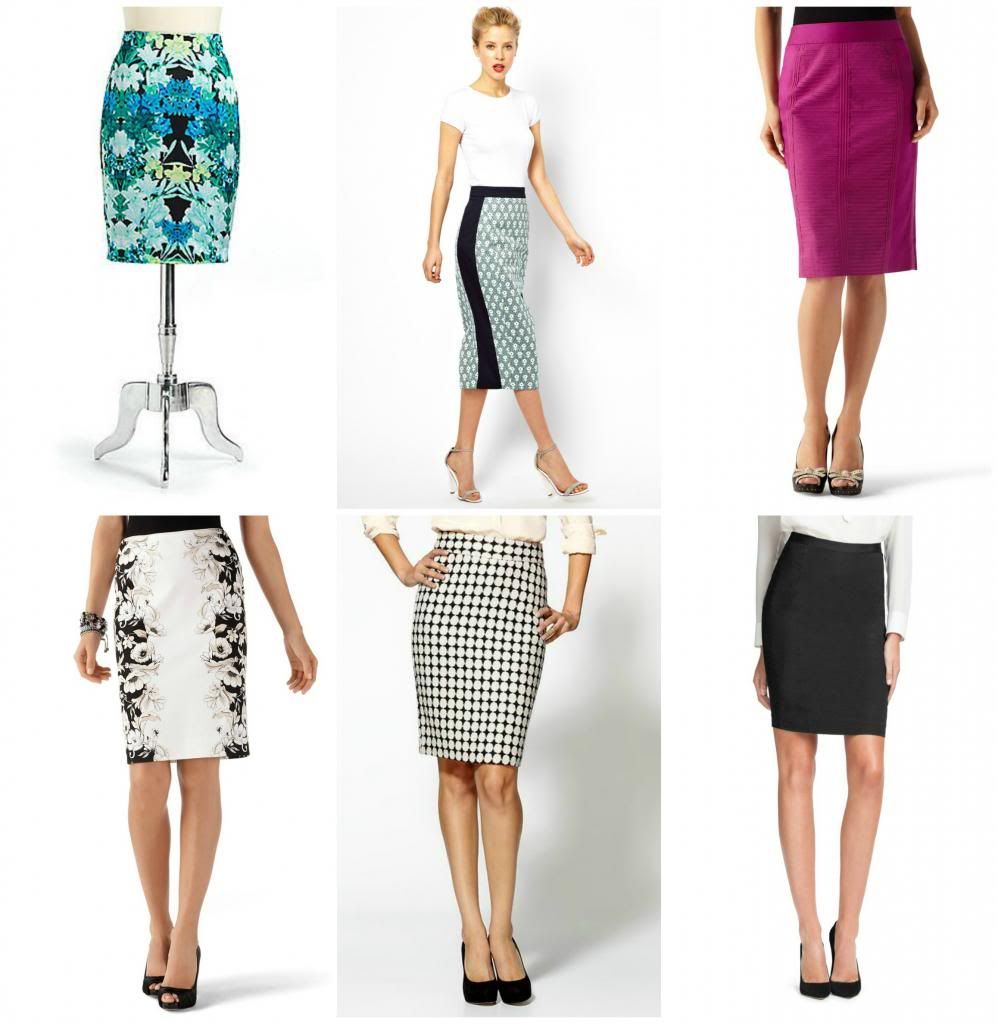 I'll be taking Memorial Day off from blogging, so I'll be back on Tuesday! I hope you have a great Memorial Day weekend!