I wore this outfit over the weekend to attend a birthday party, and I felt a little bohemian in my flowy top and curly hair. This was one of the first weekends since September that I didn't have to work, and it felt amazing! I think yellow and blue has easily become one of my favorite color combinations.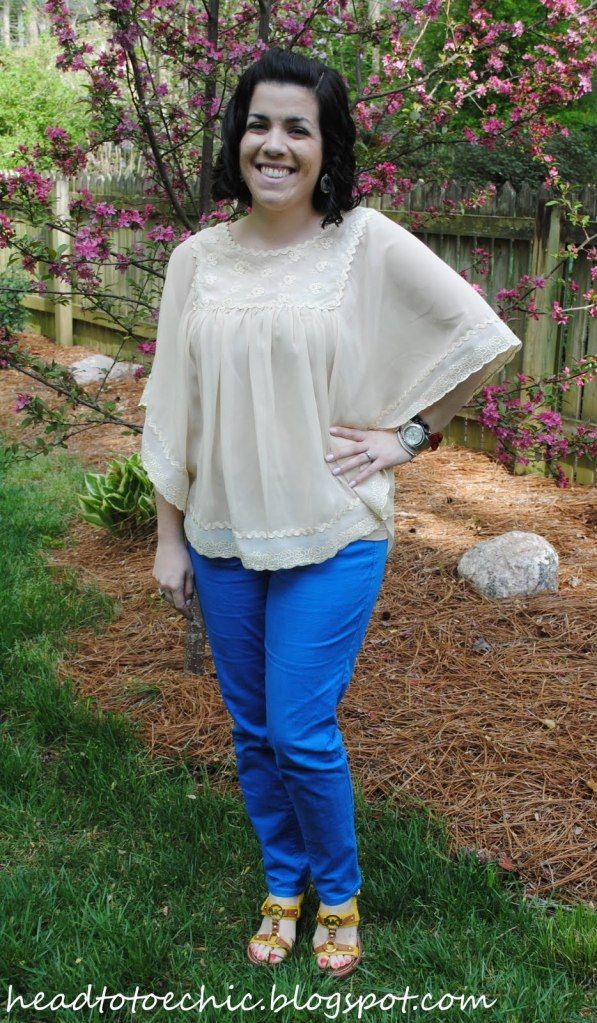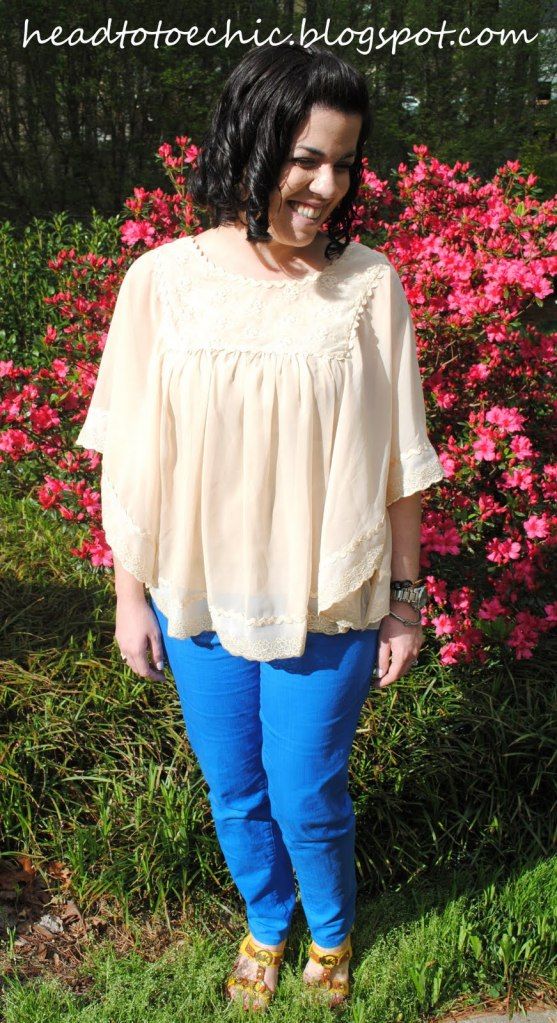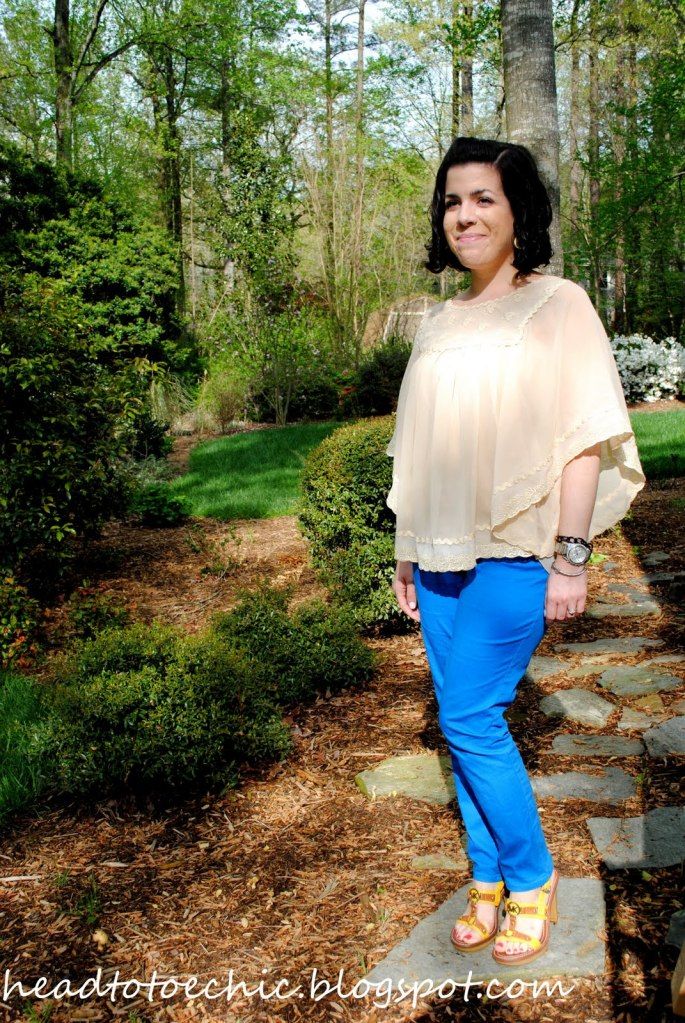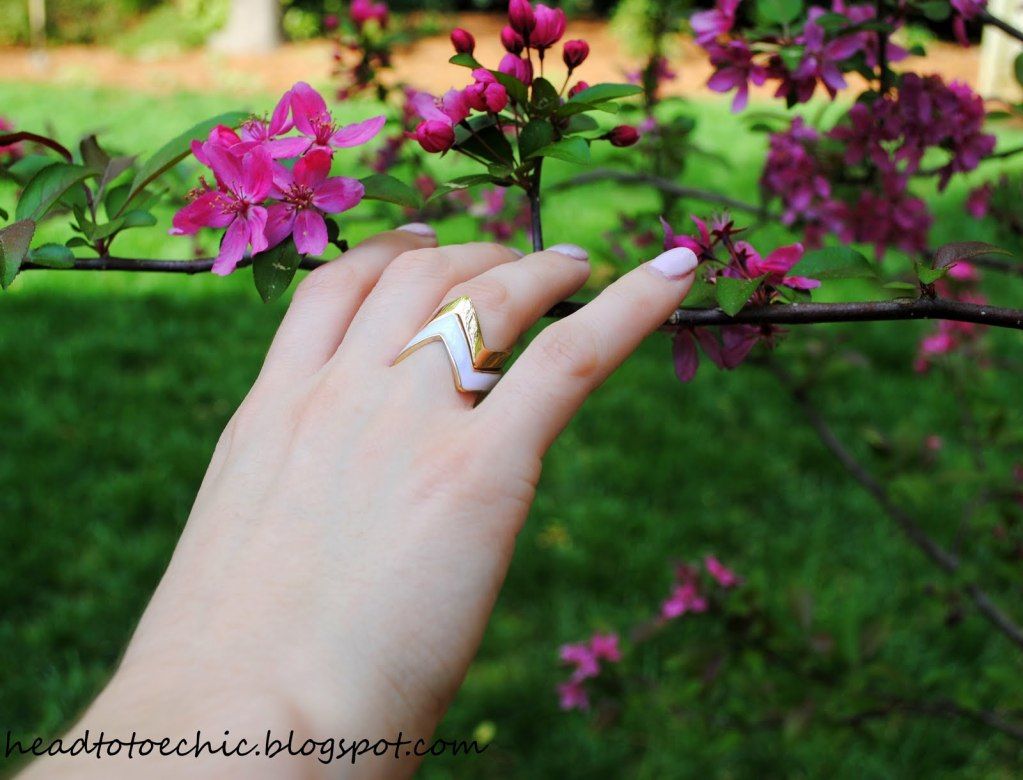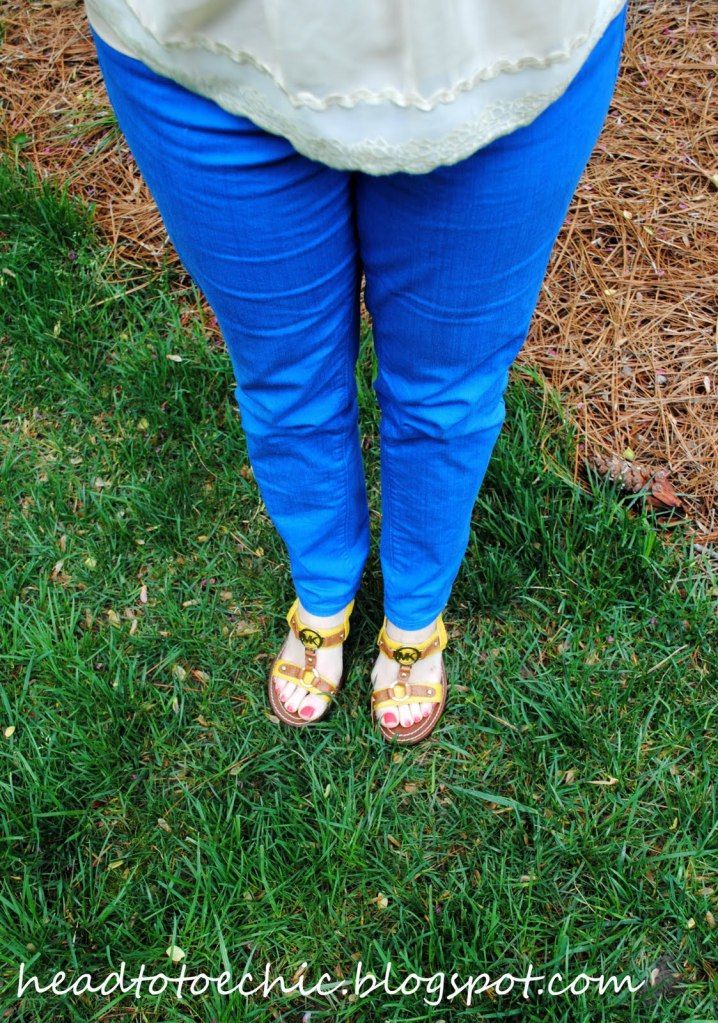 Shirt: Vestique (similar)
Jeans: Old Navy
Shoes: Michael Kors (love this option)
Earrings: Clothes Hound
Watch: Michael Kors
Rings: Asos
What are your favorite color combinations?