Blue and yellow have become my favorite color combination. They look so gorgeous together I don't know why I didn't try it sooner. I wore this outfit to work and then had dinner with the fam and hubs. Side note, I love discovering old favorites like this skirt. I found it while cleaning out my closet a few weeks ago.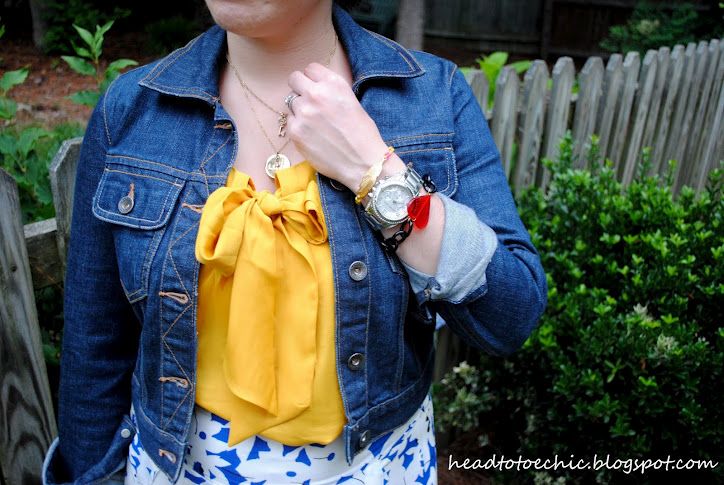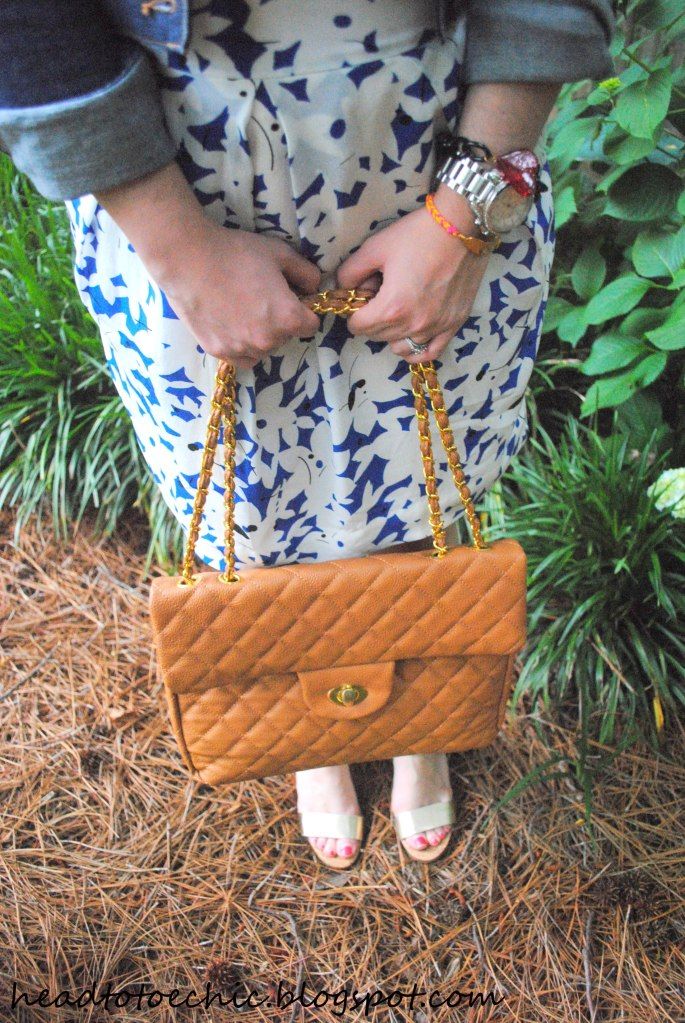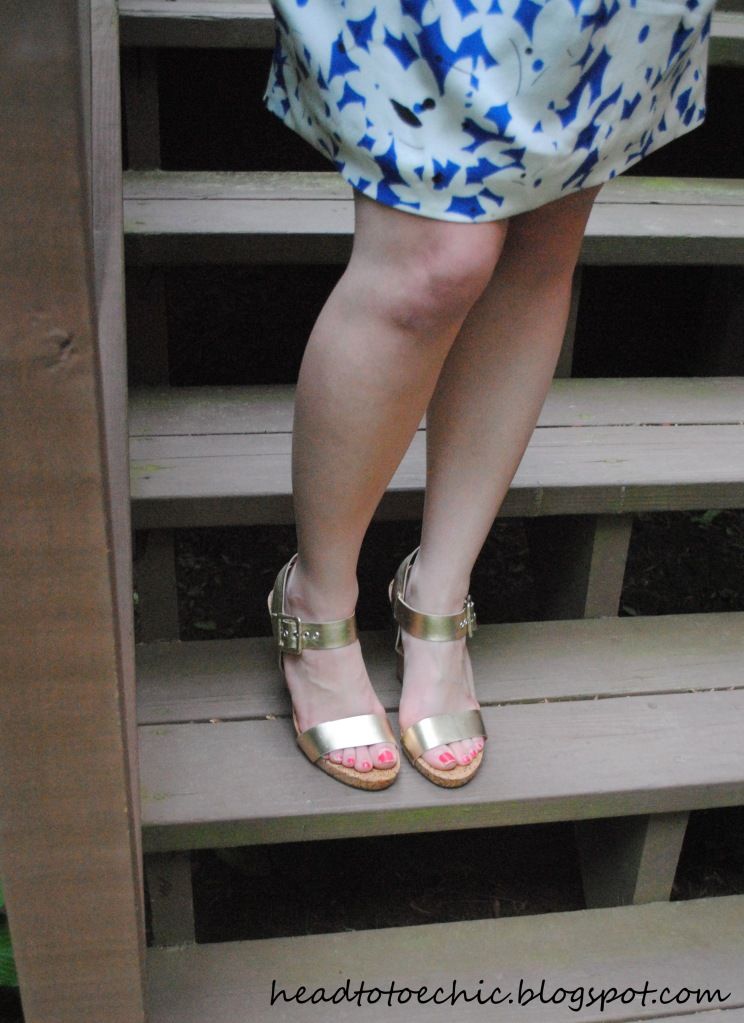 Shirt: Banana Republic (similar)
Jacket: Banana Republic (similar)
Skirt: Anthropologie (similar)
Shoes: BCBG (love this option)
Bag: Clothes Hound
Necklace: Kohl's (similar)
Bracelets: Spike the Punch and Blee Inara
Watch: Michael Kors
What's your favorite color combo?