My little sister graduated from college this weekend and I couldn't be more proud. We all went to Greenville, NC for a few days and attended both of the graduation ceremonies. It was a fun weekend and it was great to spend so much time as a family. Here is what I wore: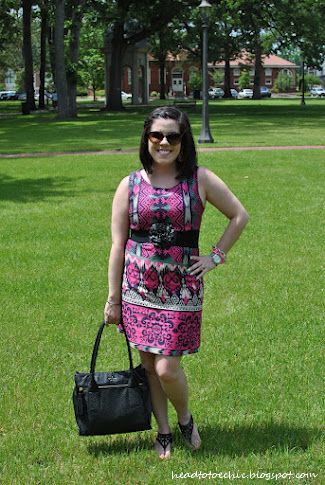 Dress: Clothes Hound
Belt: Francesca's (similar)
Shoes: Francesca's (similar)
Bag: Kate Spade (similar)
Sunglasses: Coach (simialr)
Earrings: Bauble Bar (love these)
Bracelets: Derng and Spike the Punch
Watch: Michael Kors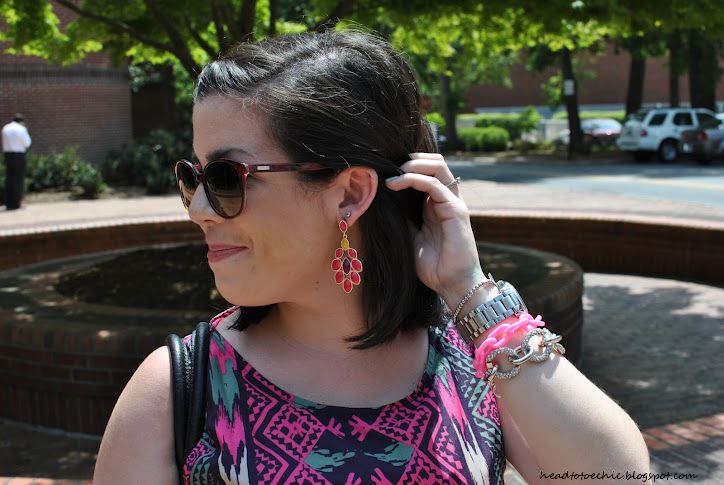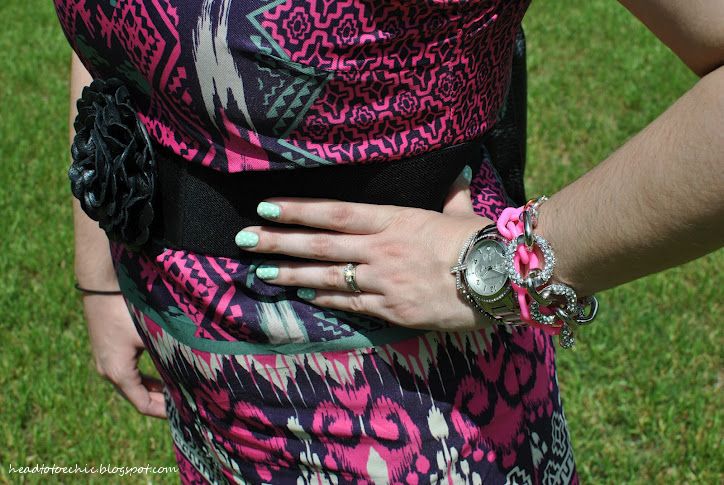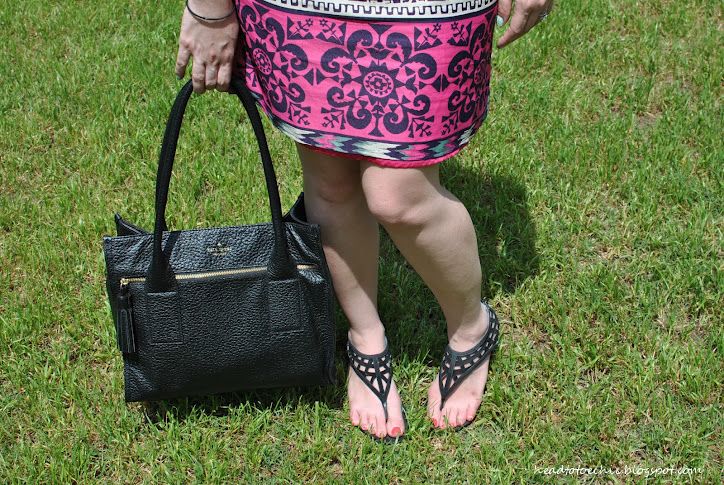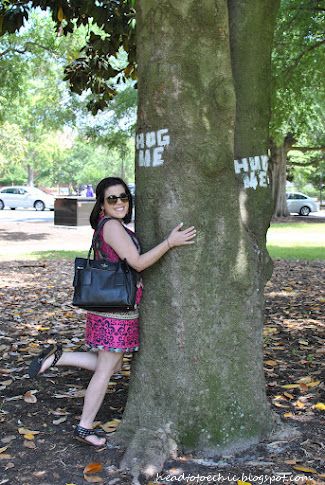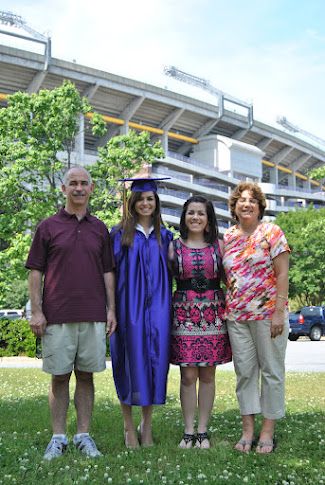 with the graduate and parents
and now with the hubs too.
Here are the desserts I made for the weekend (not the greatest pictures, sorry!). Cupcakes that are dyed purple and gold for her school colors and graduation caps (family tradition) made from reese's cups and chocolate covered graham crackers.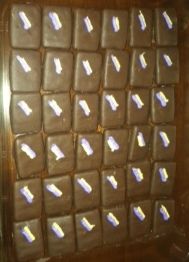 How was your weekend?