I wore this outfit last weekend prior to my hair cut which I haven't shown you guys yet! Before my Grandmother passed away a few years ago I remember sitting in her living room with my sister and cousins and going through all of her scarves. I took a couple home with me but wasn't sure how to wear them since they are in a square shape. I finally realized it's perfect for tying into my hair and I'm loving it!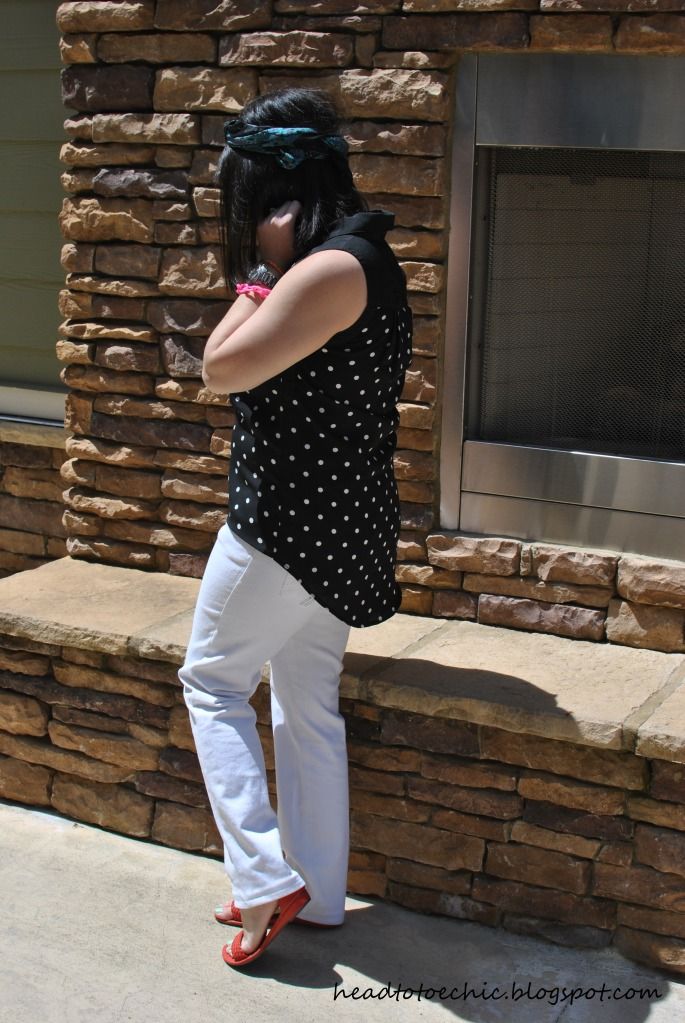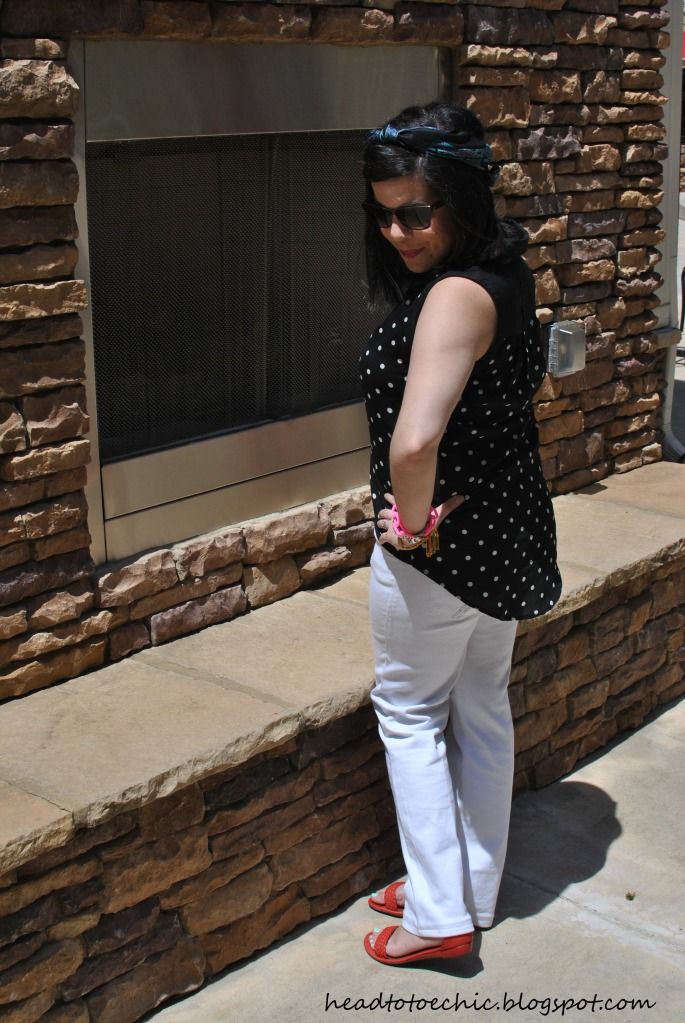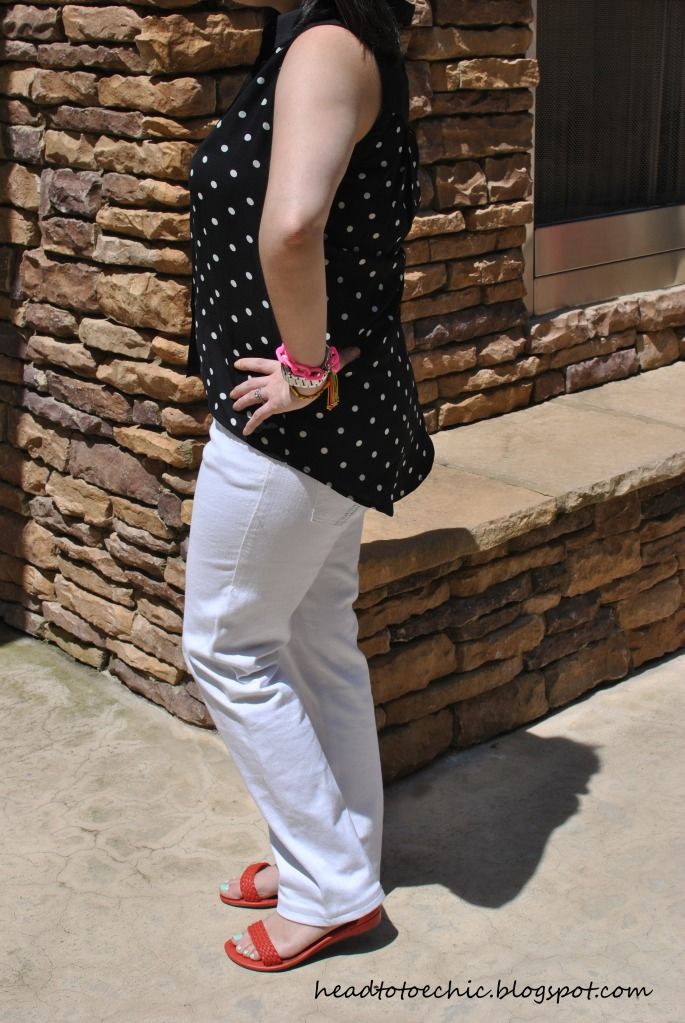 I'm loving the high-low trend!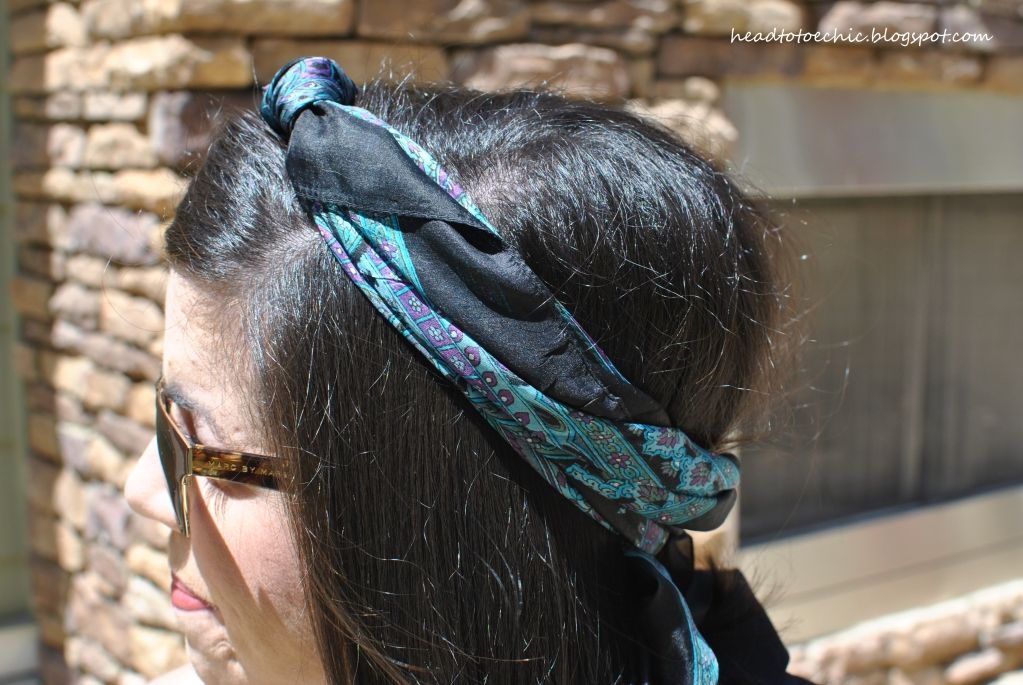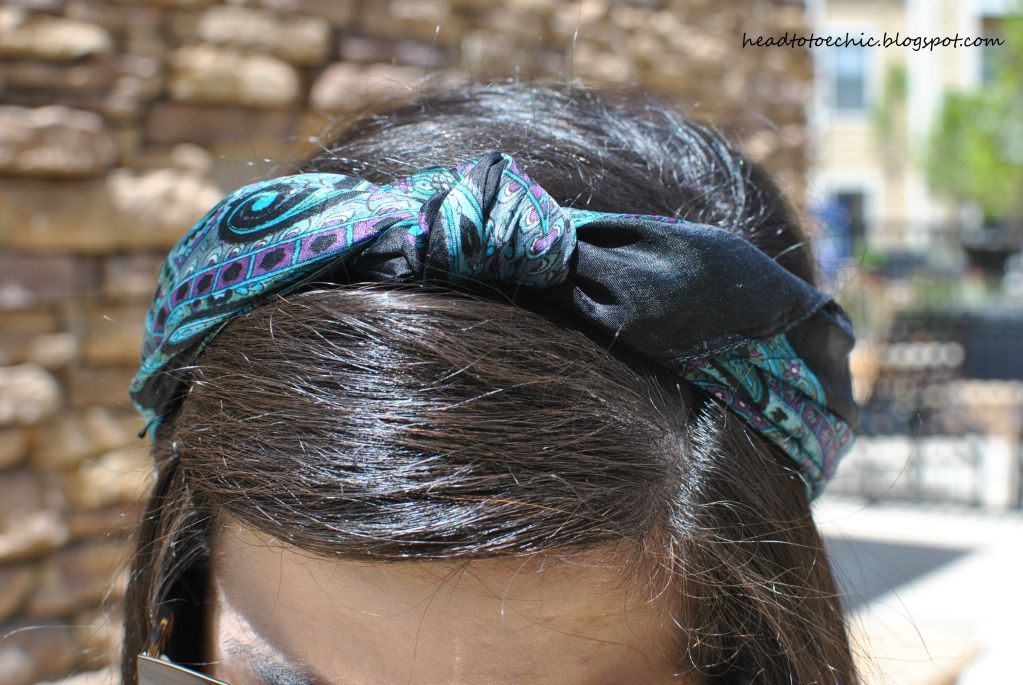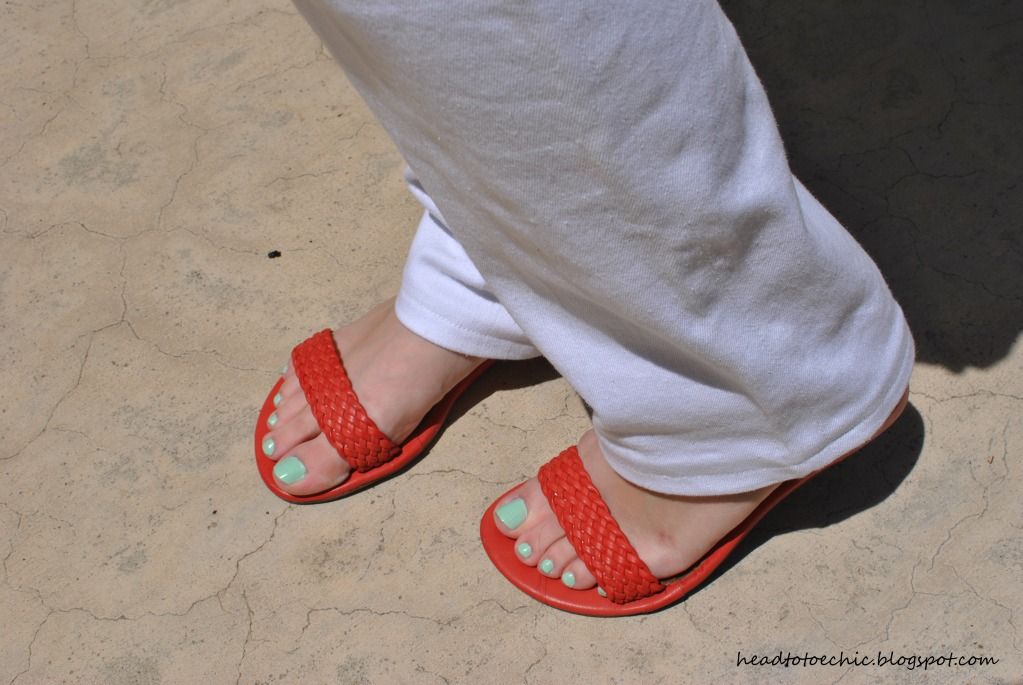 Shirt: Clothes Hound
Jeans: Rock & Republic (similar)
Shoes: Bamboo via Catalog Connection (love this option)
Scarf: My Grandma's (similar)
Sunglasses: Marc Jacobs
Watch: Michael Kors
Bracelets: Spike the Punch and Blee Inara
Hope you had a great Memorial Day weekend!