I purchased this skirt from H&M for a solid $18 (a definite steal). I'm obsessed with this skirt and the fact that it has pockets. Also, this is the necklace that I blogged about back in this post. I'm definitely loving it although it isn't as big as the J.Crew version…but I think that's a good thing.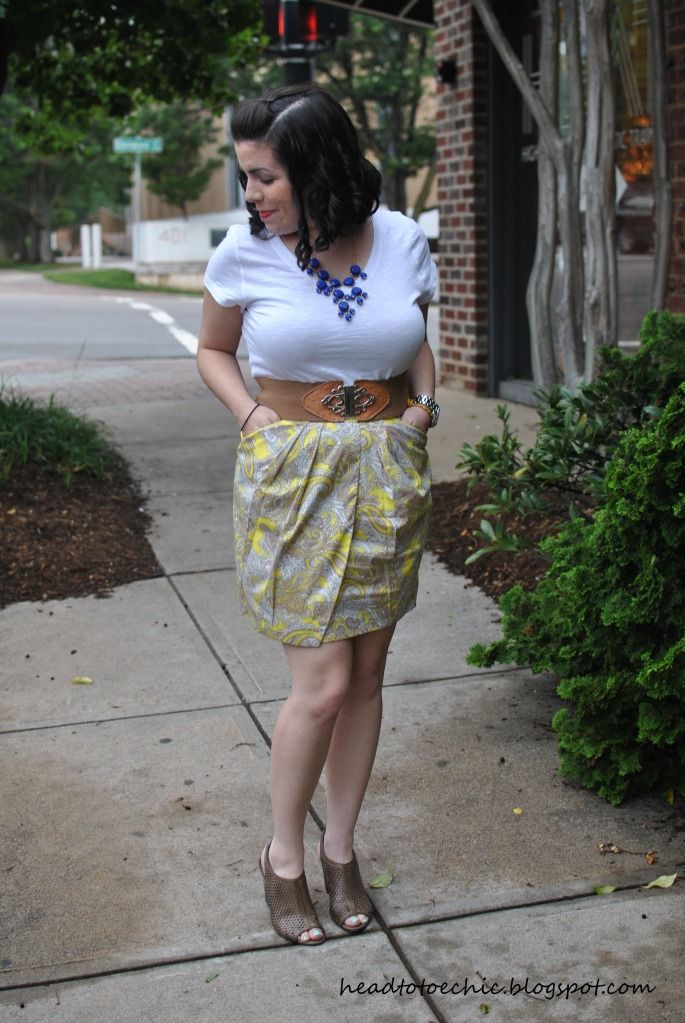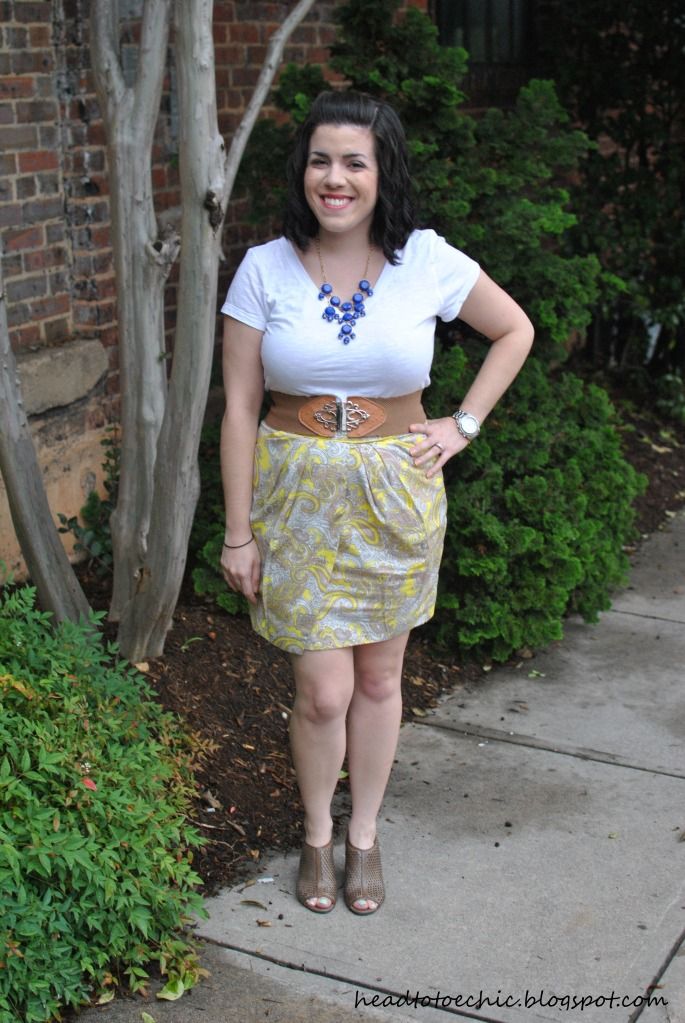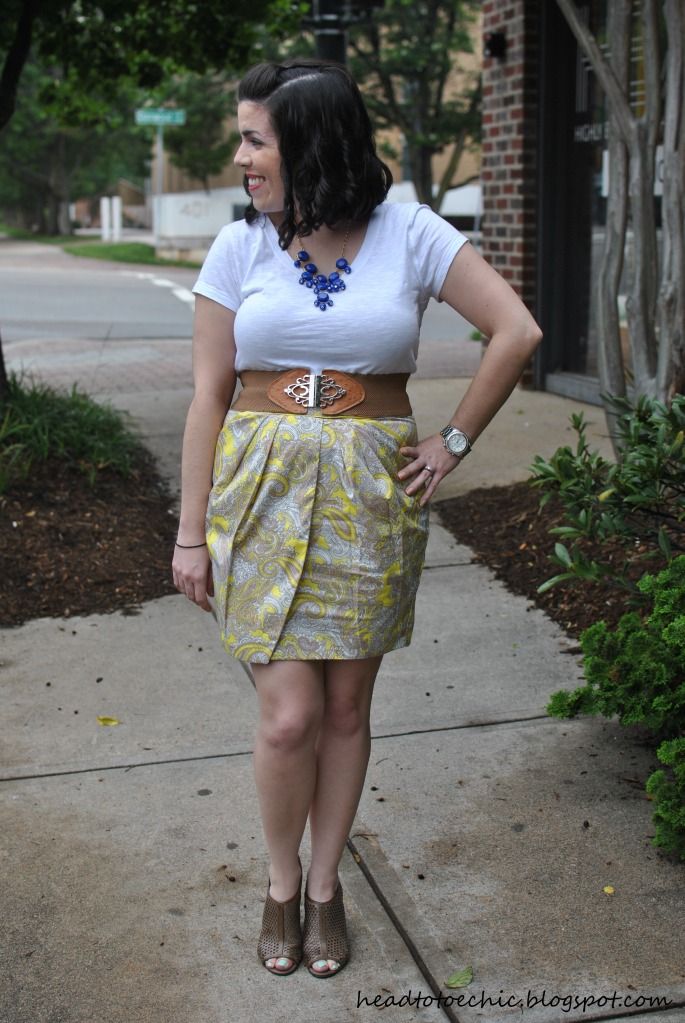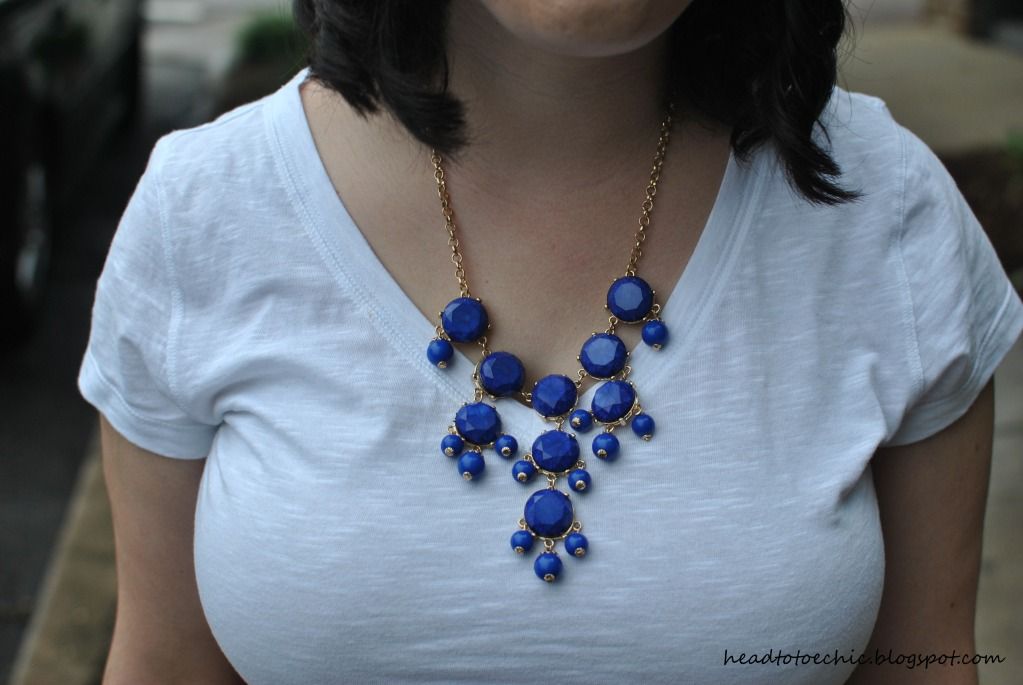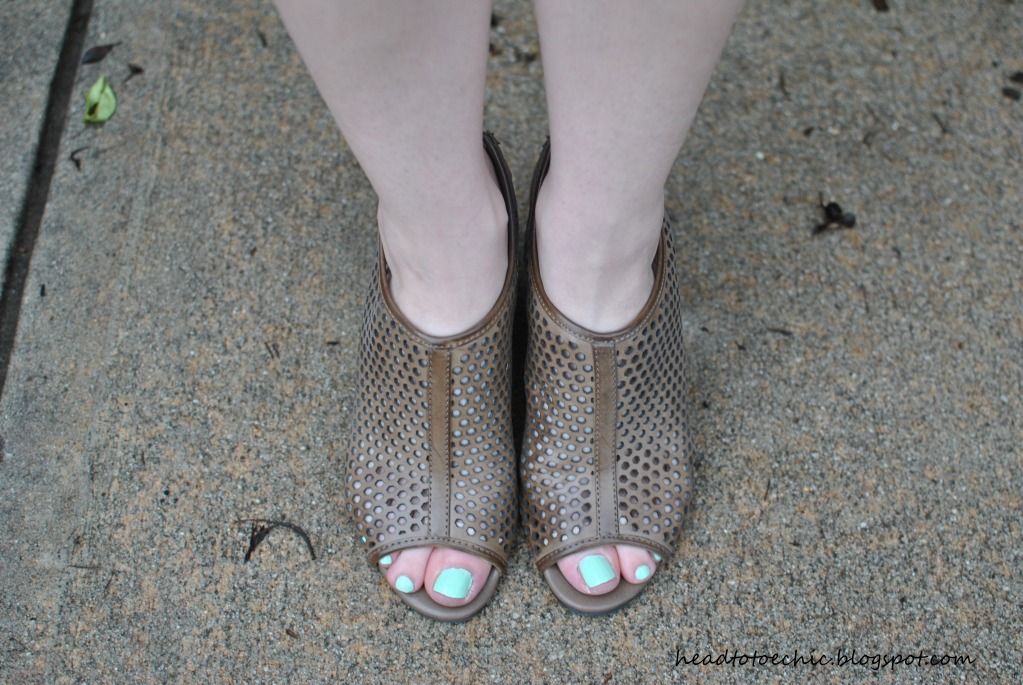 Skirt: H&M (similar)
Tee: Kohl's (simlar)
Belt: Unknown (love this option)
Necklace: Vestique
Shoes: Kohl's (last year but this pair is kind of similar)
Watch: Michael Kors
What's your favorite pattern?