I wore this dressy maxi out to a sushi dinner a few weeks ago. I've had it for a while but haven't worn it for some reason. I definitely will be coming up with ways to wear maxi's when it gets a little cooler out because I've been obsessed with them this summer.
Tonight I'm headed to Fashion's Night Out at a mall nearby. It should be a lot of fun with the VP of Jones New York giving a presentation and they will be having lots of treats from NYC. There will definitely be a post to come soon!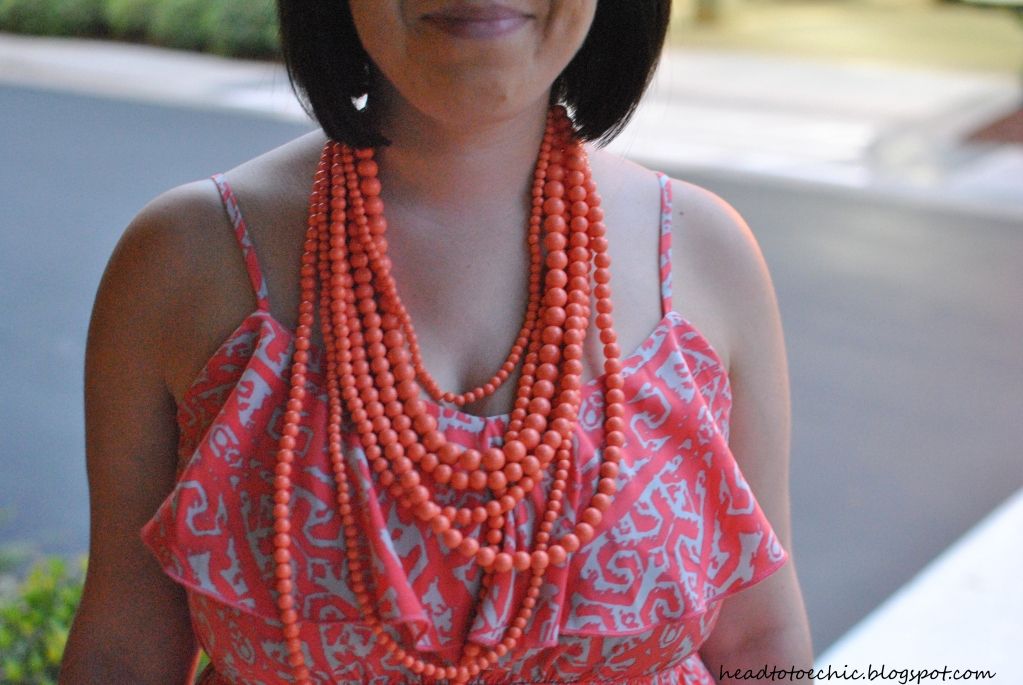 Today I'm linking up with The Tiny Heart for what to wear for date night!
The winner of the giveaway from So Head to Toe is...
a Rafflecopter giveaway
Congrats Sharon! I've sent you an email. Thank you everyone for entering!!