I was so confused at first when these cows appeared everywhere near work, but I found out there is currently a cow parade in the triangle area. So random. The cows are decorated by local artists, and once the cow parade is over they will be auctioned off and the money will be donated to charity. I wore this outfit a couple weeks ago to have brunch with friends, and I'm seriously obsessed with this bag and the fact that the strap comes off.
Also, I haven't mentioned this in a while but if you are interested in advertising on my blog or swapping ads check out the details
here
!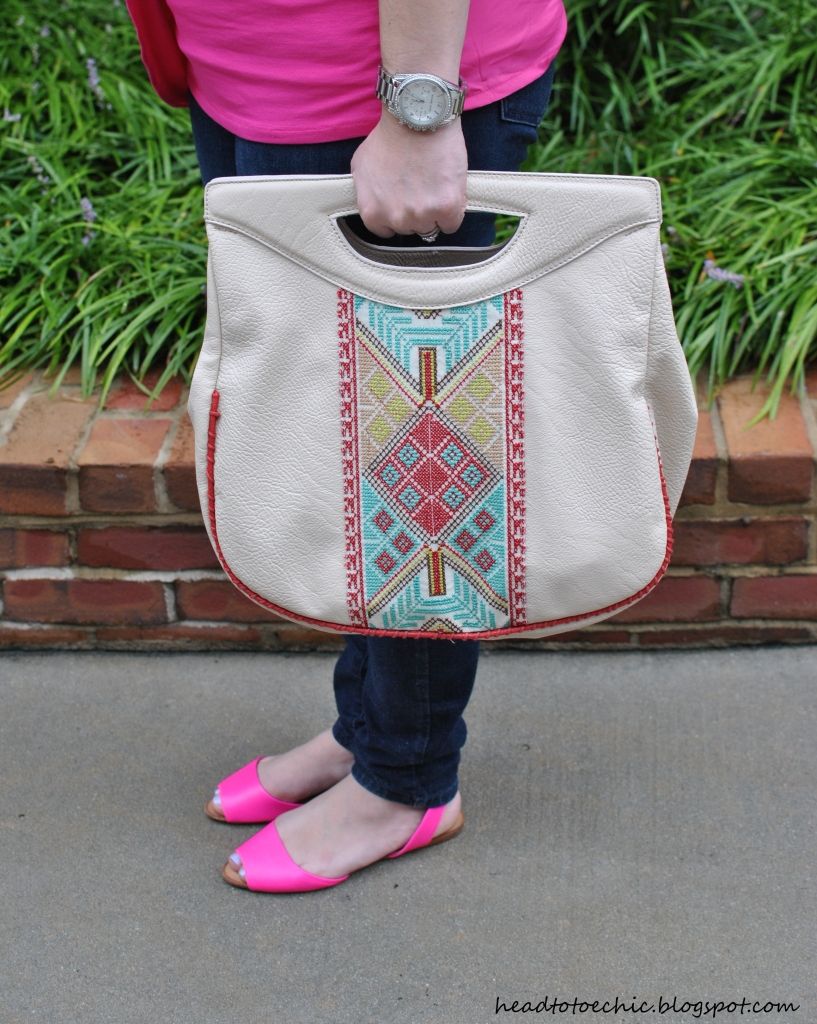 Have you been wearing all your neon before fall officially arrives?