Lately I've been thinking that it's time to invest in some quality basic pieces instead of buying them on the cheap. These pieces are so versatile and I think they are worth spending a little more money on because they are timeless. After putting this list together though I've realized everything pictured below is black, but I think that's because you can take these pieces and build off of them to make the outfit more interesting.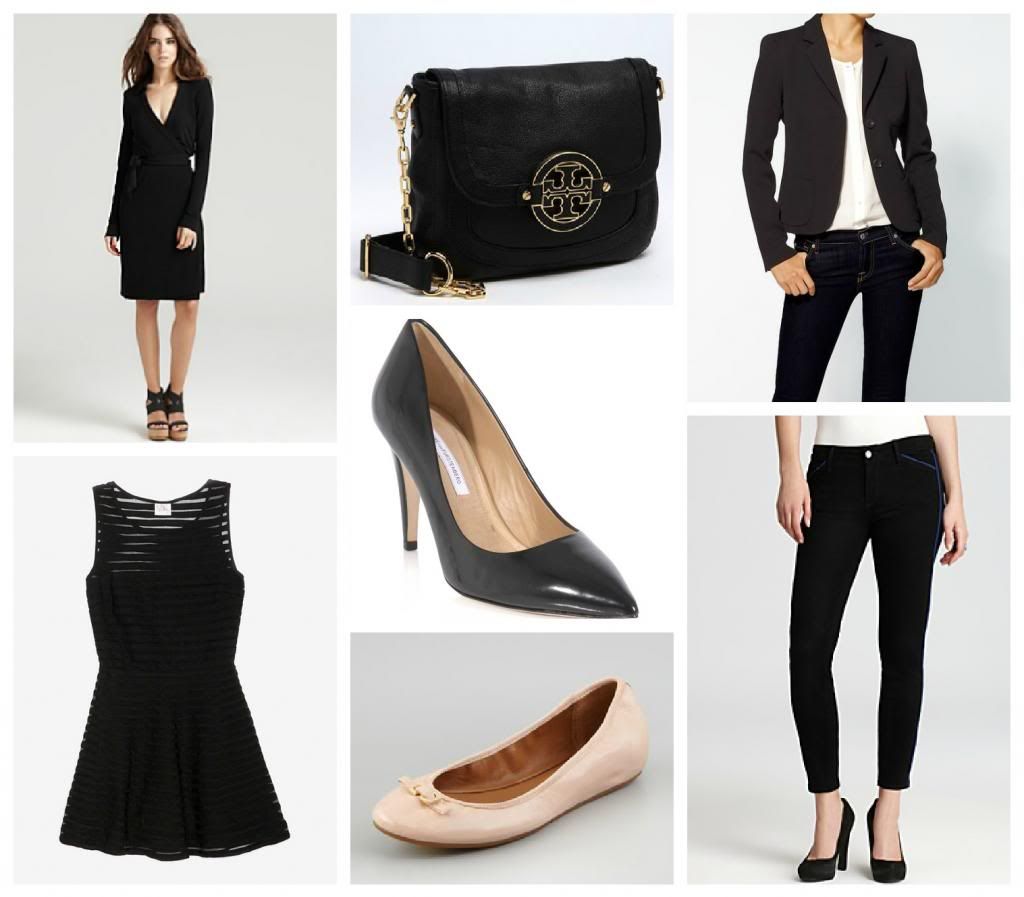 Other items I've thought of are trouser pants, boots, a pencil skirt, a button up top, a cardigan, etc. There are a lot more basic items than I had originally thought, but all of these items are the starting point to most outfits.
What would you add to this list? I know I must be forgetting some items.
Linking up with Molly.