On Saturday I went to Peachy Keen's Spring fashion show with my Mom and sister Kaitlin. While I was there we also met up with some amazing NC bloggers Ashley, Kristin, and Justyn (I'll show you pictures of all of us at the show on Wednesday). The show was a lot of fun and they always have a unique theme (this time was Alice in Wonderland). It was great to see a lot of the spring trends walk down the runway. Here are some of my favorite looks from the show: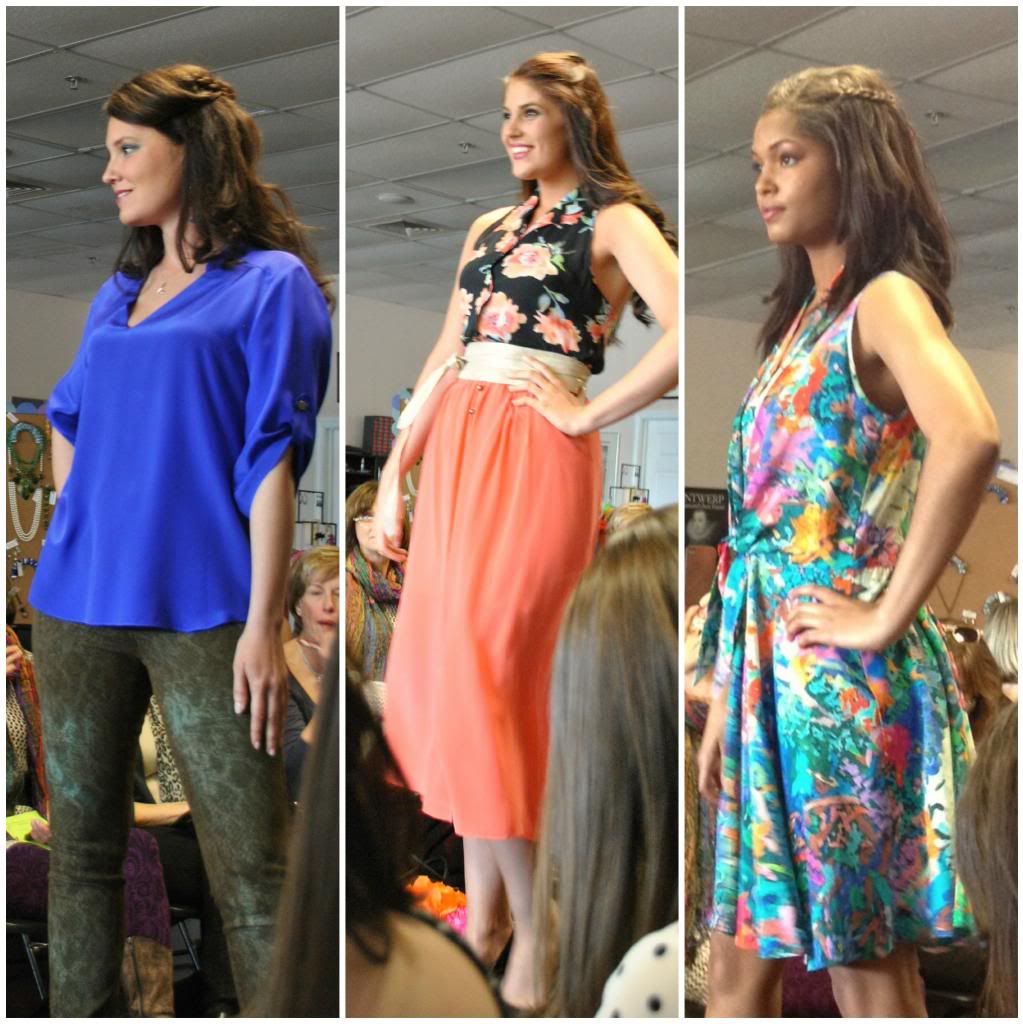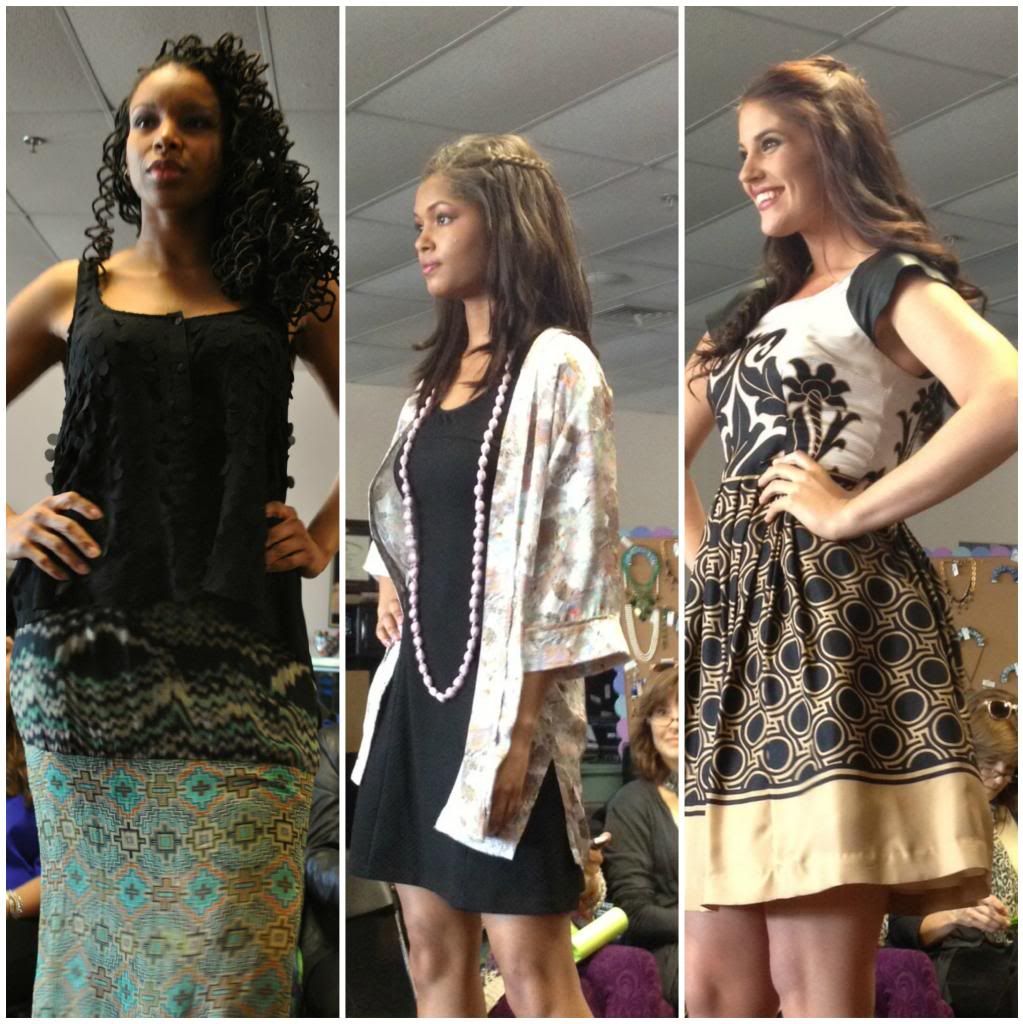 Which look is your favorite?
Linking up with Yolo Mondays!