Here are the items I'm currently craving from Sweet Clover! In all honesty, Shelli's jewelry is gorgeous and makes a statement. You can see how I styled my Sweet Clover necklace here and here. I love mine, and for today only you can receive 20% off your order with the code 'CHIC20' and you will also receive a free pair of earrings with any purchase (see the picture below)! How awesome is that?! It's just in time to buy some holiday gifts. If you don't place an order today have no fear because you can use the code 'CHIC15' for 15% off through December 5!
Here are my picks:
And here are the free earrings with purchase today: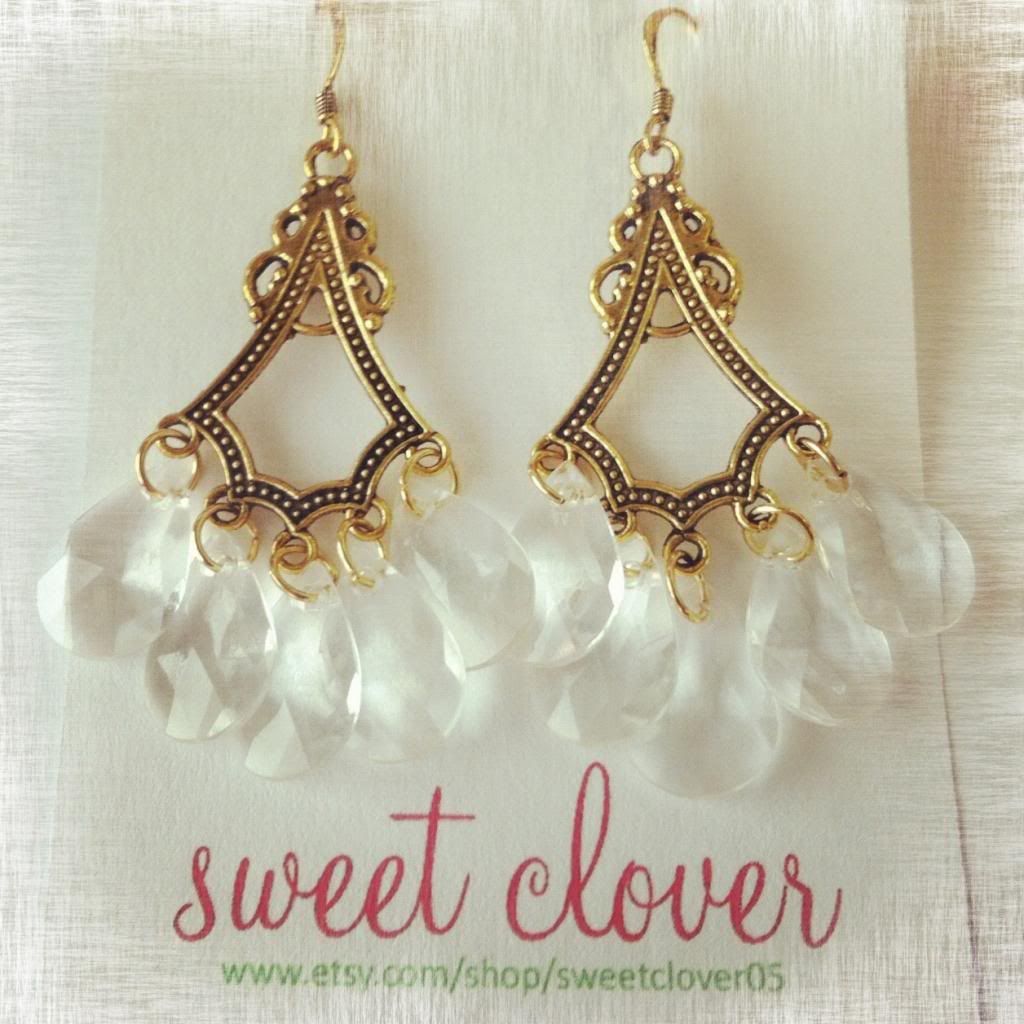 Which is your favorite?
Because of the Thanksgiving, I will be taking the rest of the week off from blogging to spend time with my family! Don't forget to enter the group giveaway and that all ad space is 20% off this week with the code 'Thank20'