I was born in New Jersey and out of all my parents siblings we were one of the only ones to move away. Even though I've lived in North Carolina since I was 5 I've honestly always felt like I belong in New Jersey more so than North Carolina. It's always such a great feeling to go back and visit the Garden State and visit all of our family. We are all really close and have the best time when we are together! My cousin's bridal shower on Saturday was a blast and on Sunday we ventured to Red Bank, NJ which is where I was born. We went to a diner (a must), went shopping, walked along the water front, and ate pizza. It was perfect and I can't wait to go back in October!
Thanks for taking these pictures Liz!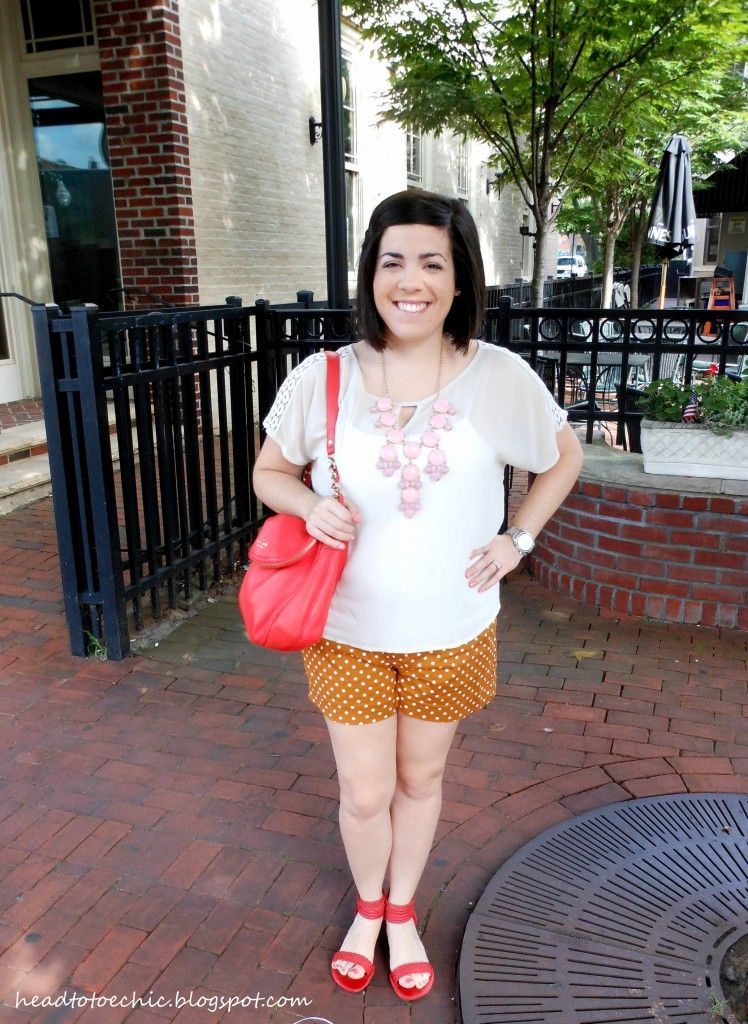 Shirt: Forever 21 (love this option)
Shorts: Old Navy
Necklace: Gentry (won from a twitter giveaway)
Bag: Kate Spade (different color)
Shoes: Bamboo via a boutique in Greenville, NC (love these)
Watch: Michael Kors
Sunglasses: Kenneth Cole (similar and only $16)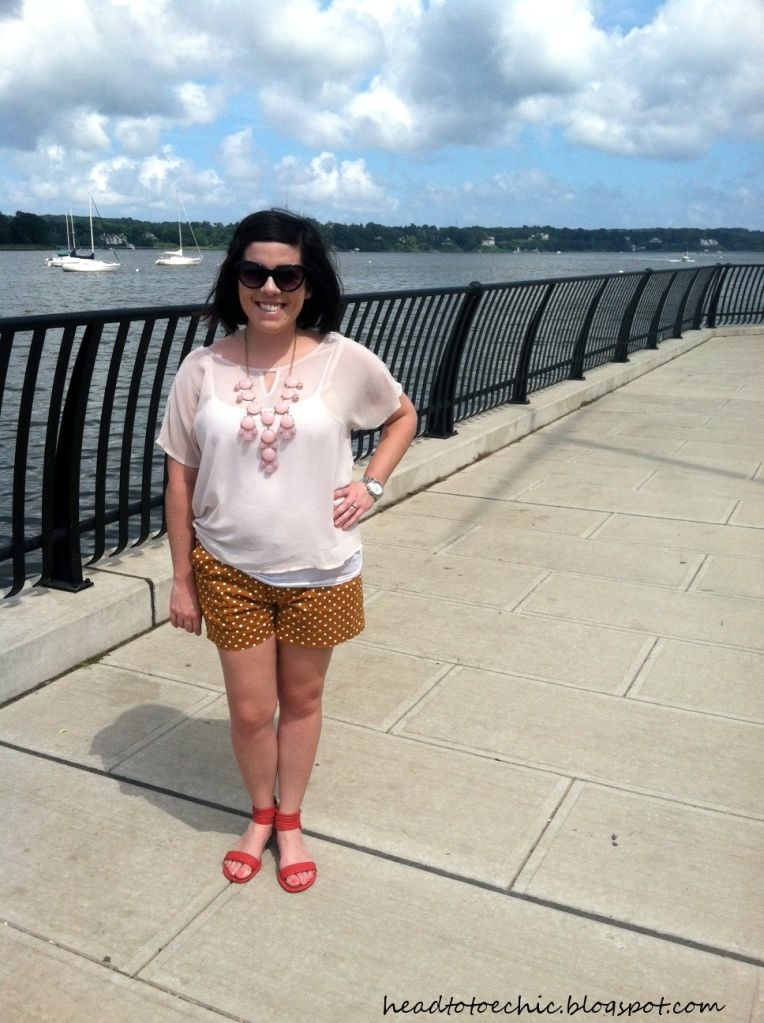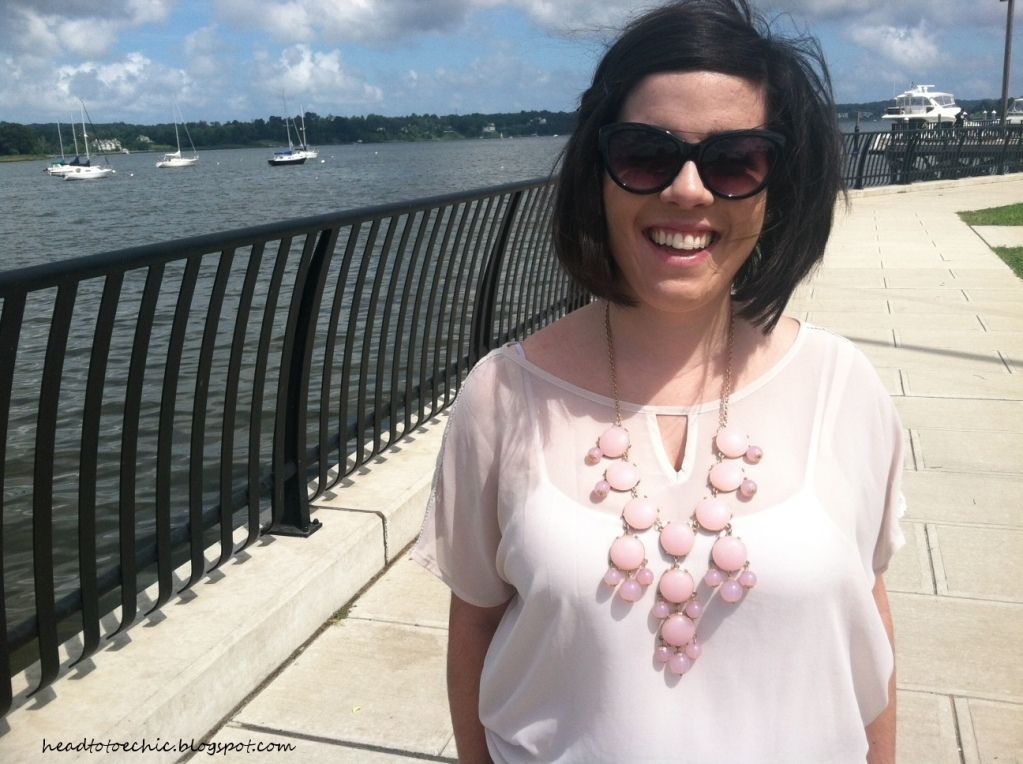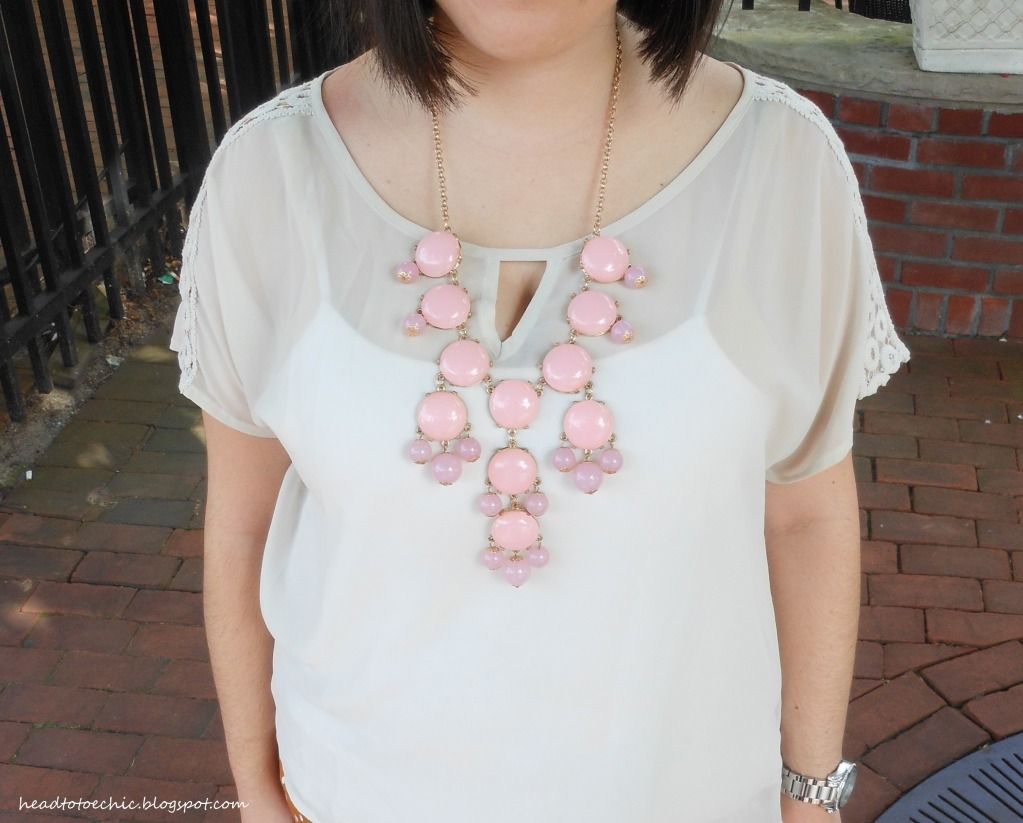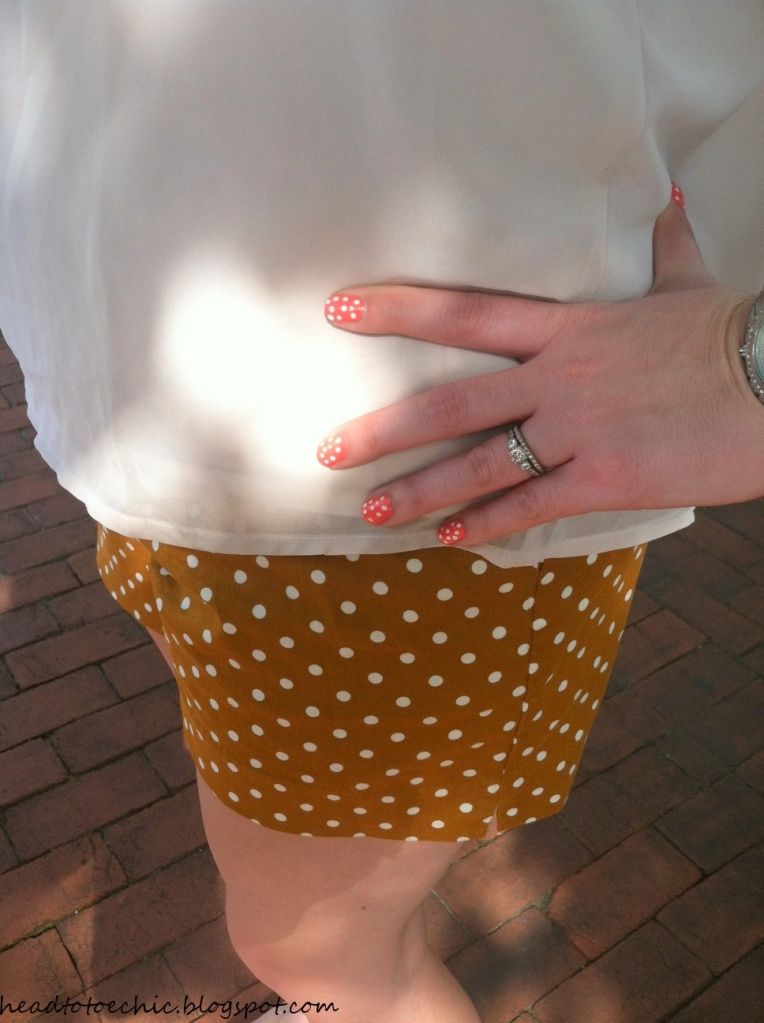 If you missed my nail tutorial you can find it here.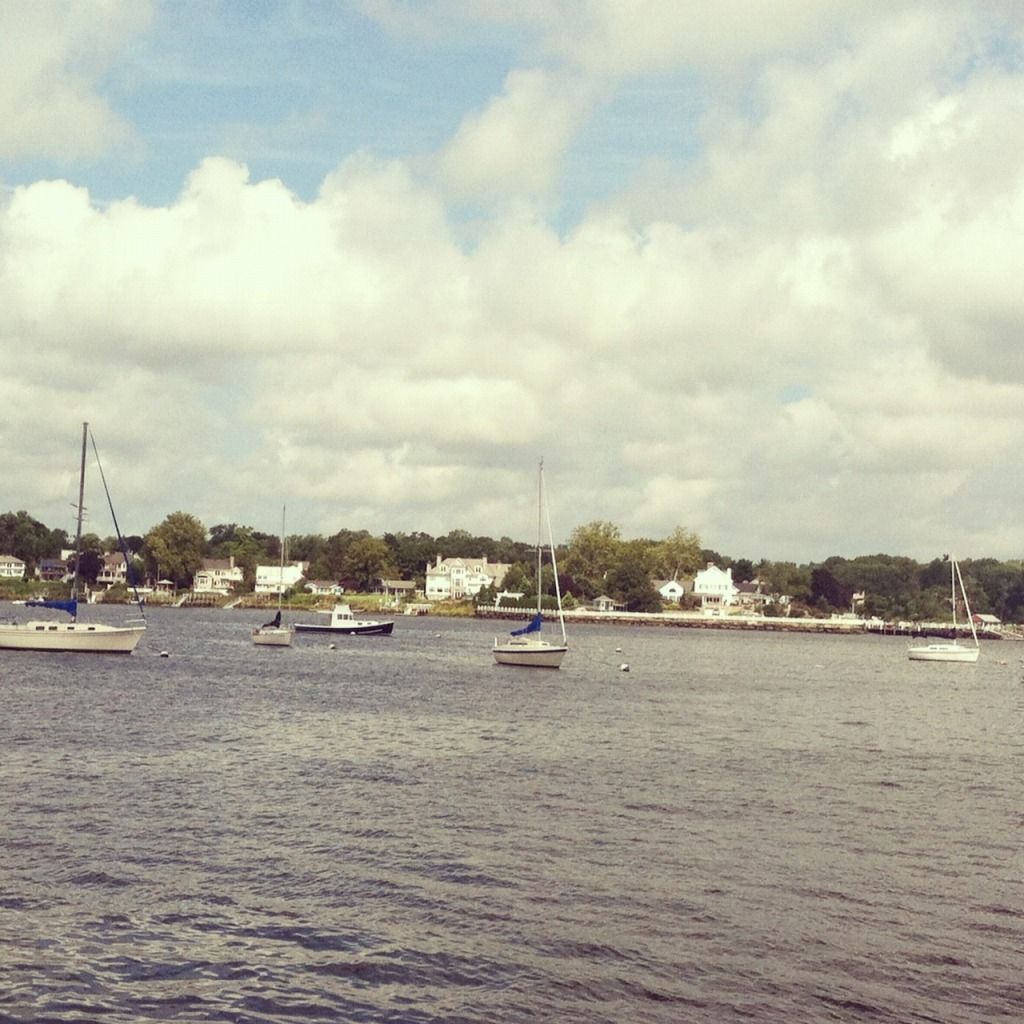 Red Bank, NJ
And the winner of the Bright Lily giveaway is….
a Rafflecopter giveaway
Congrats Sarah! I've sent you an email. Thanks everyone for entering and check back tomorrow for another giveaway!