About a week ago my sister and I decided to do our first ever DIY project. I had seen dip dyed shorts at a few places…but for $60. No thanks. So I bought a pair of capris at Marshalls for $14 and I cut them to my desired length since all the shorts I found were way too expensive and/or way too short.
*Be careful when using bleach and follow the directions on the bottle.
Step 1: You will need bleach, shorts, newspaper, and a plastic tub or bucket to pour the bleach in.
Step 2: Pour the bleach into the tub and then dip the shorts into the bleach.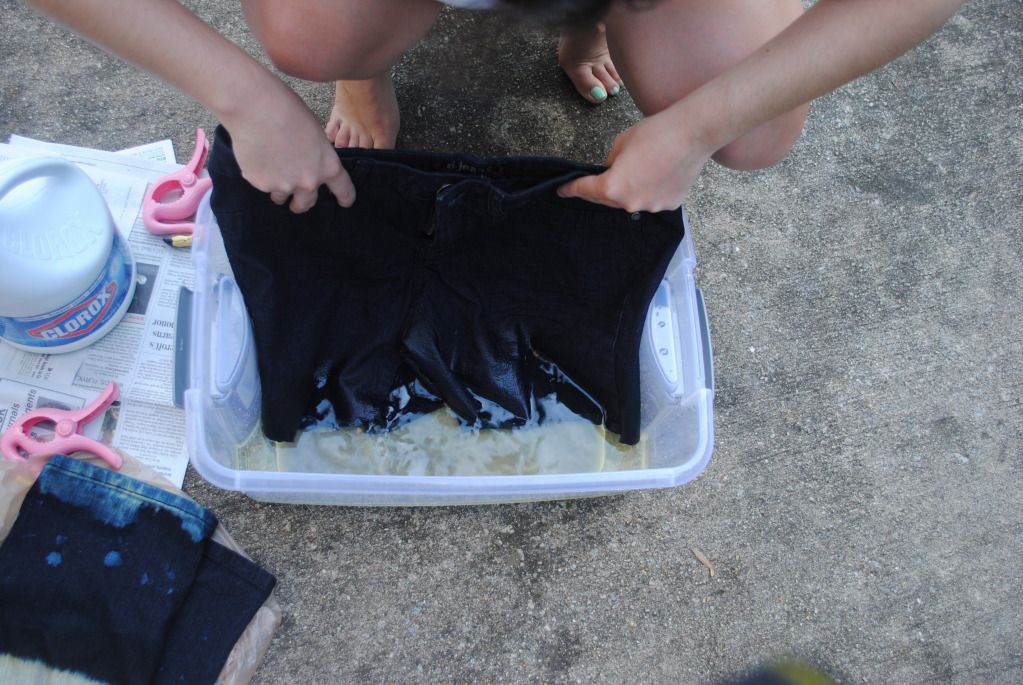 Step 3: Let the shorts sit in the bleach for about 10 minutes or so. I used beach towel clips to keep the shorts secure. Then let the shorts dry on newspaper.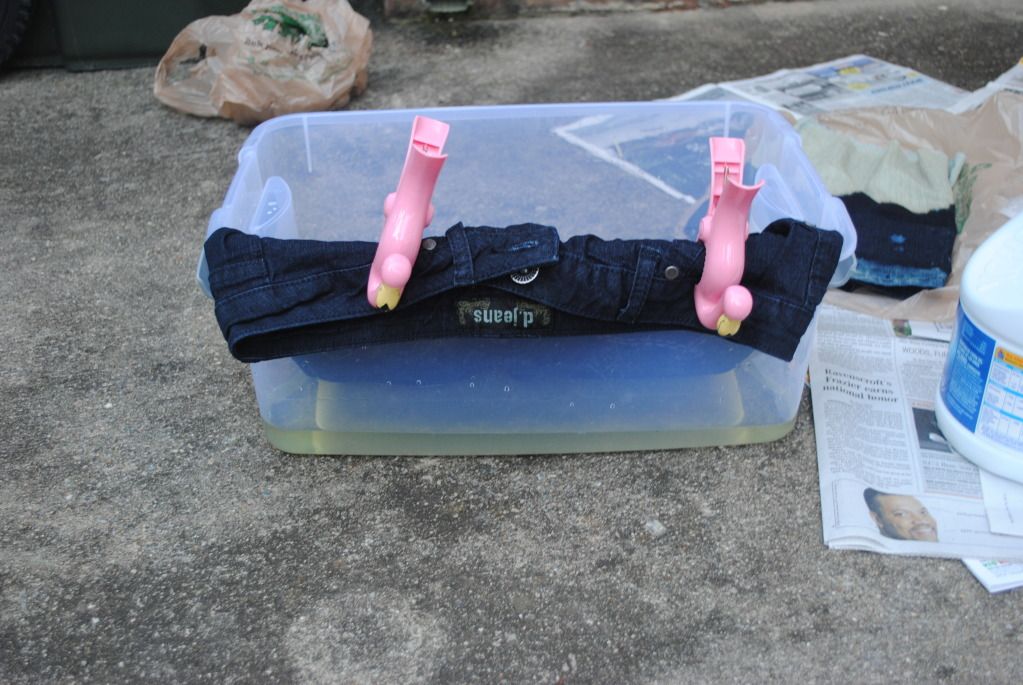 Final result: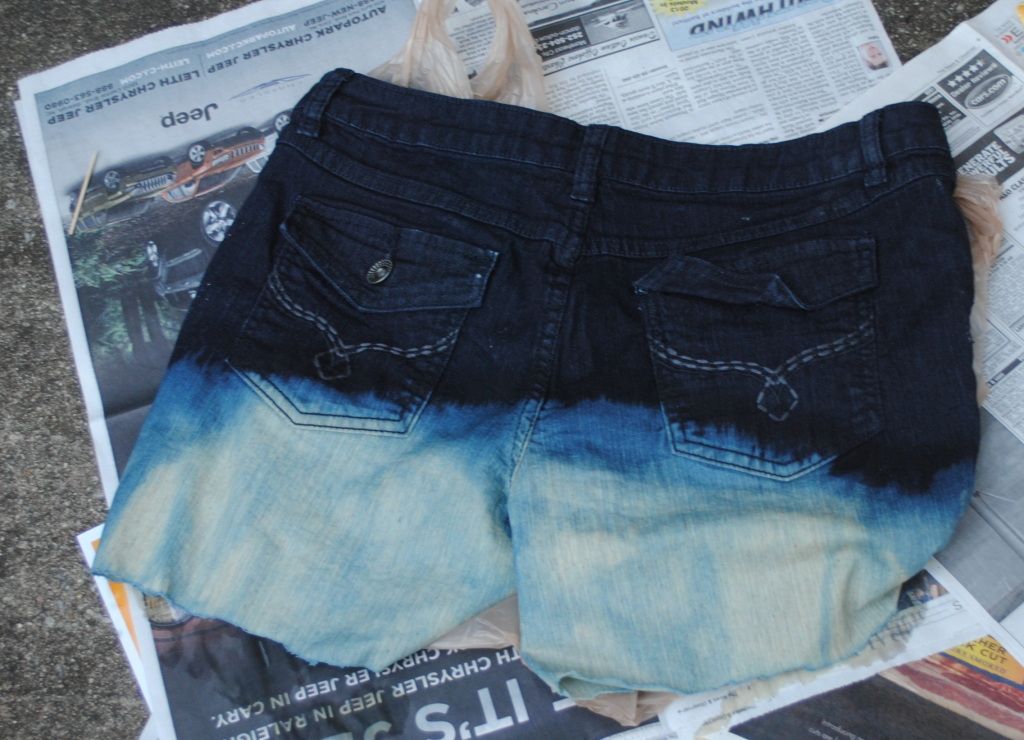 My shorts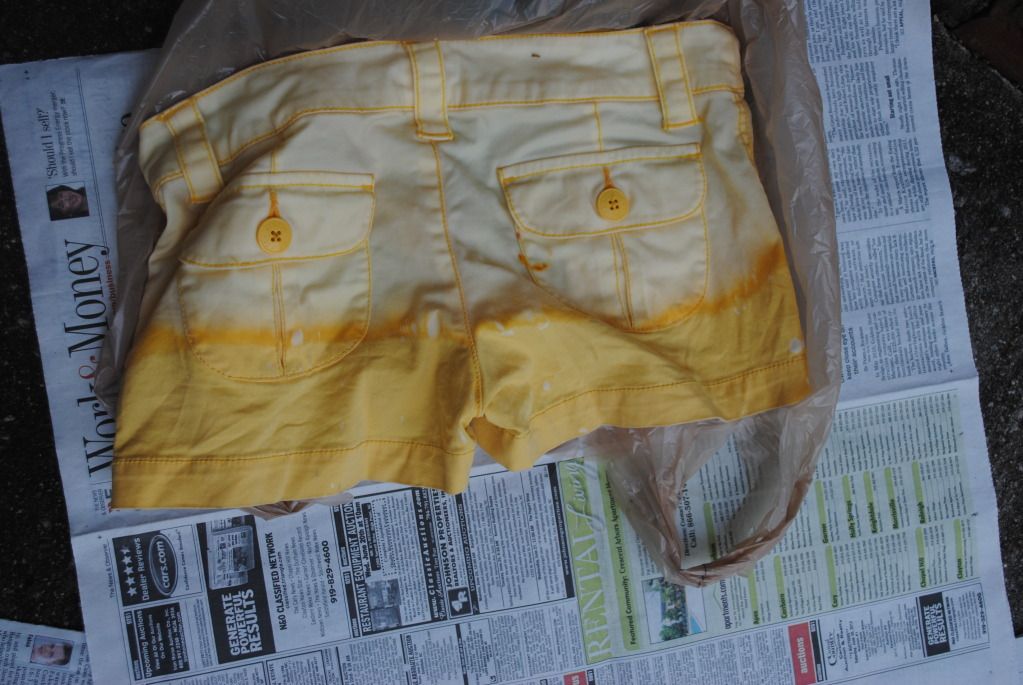 My sister's shorts
What do you think of dip dyed shorts?