I wore this outfit on Thursday to the dentist and then to work (I live such an adventurous life). The people in the dentist office definitely did not appreciate my shoes and were shocked at how bright they are. Whatever, they are just in denial and were wishing they could rock some neon shoes (that's what I tell myself anyway).
Don't forget about my giveaway!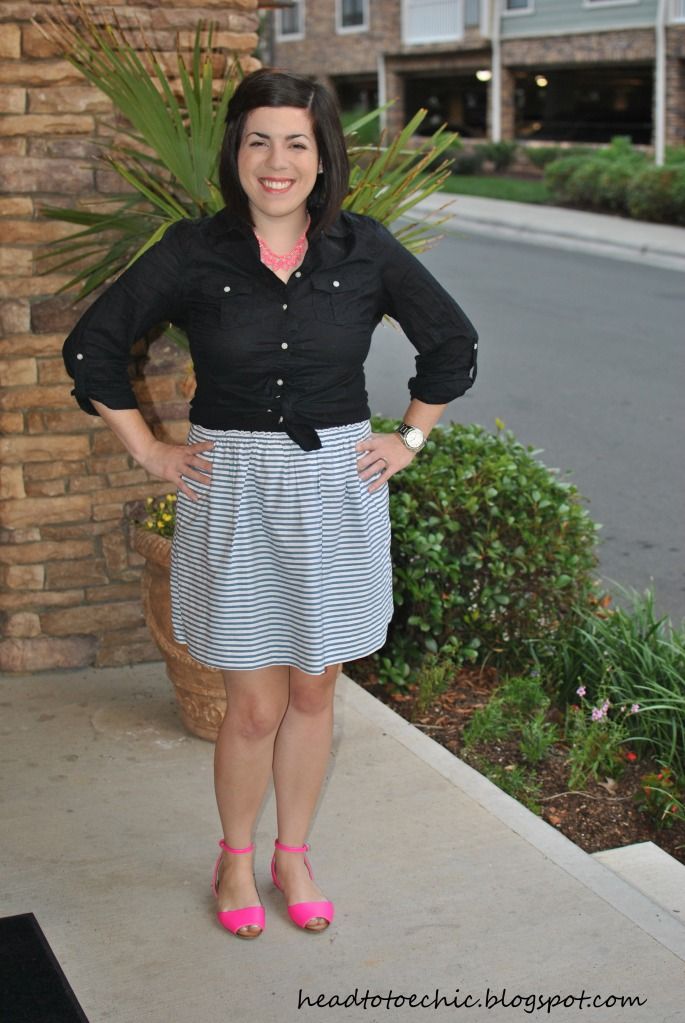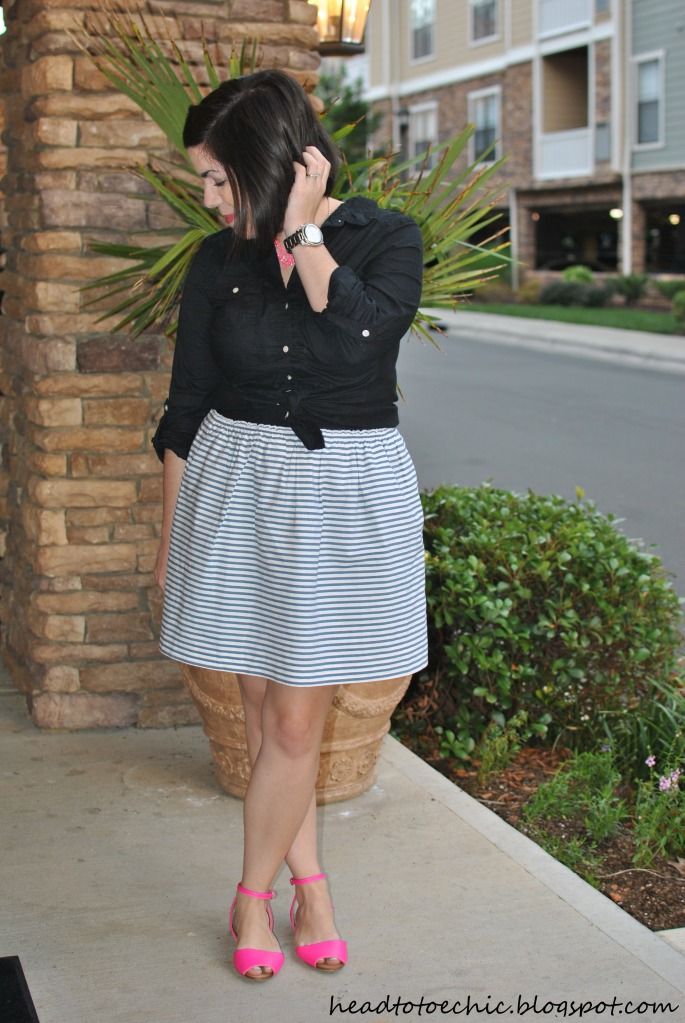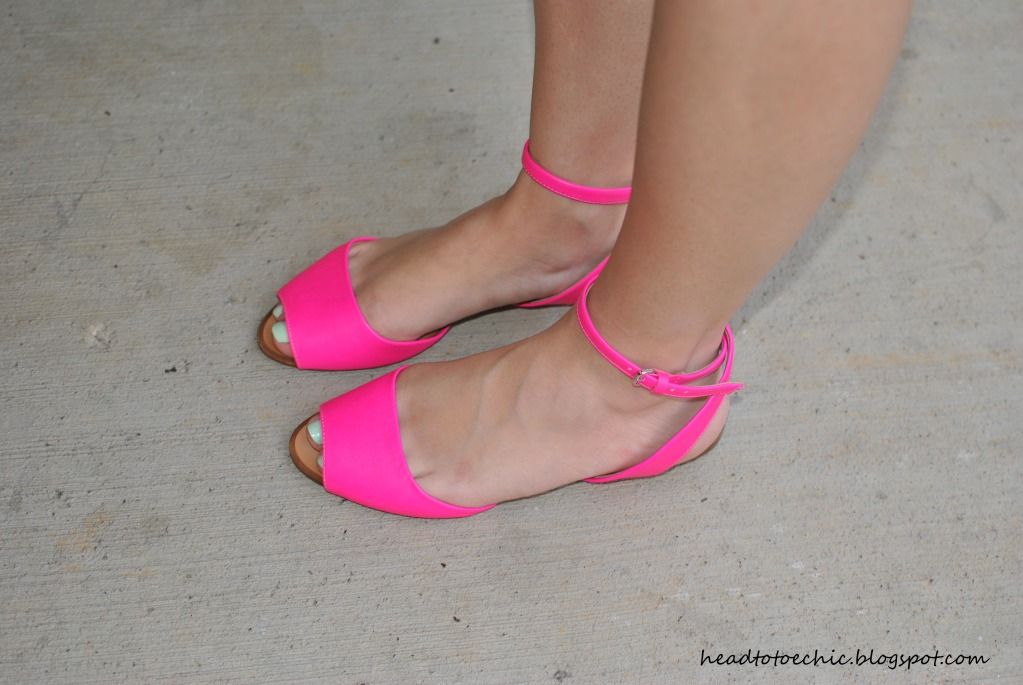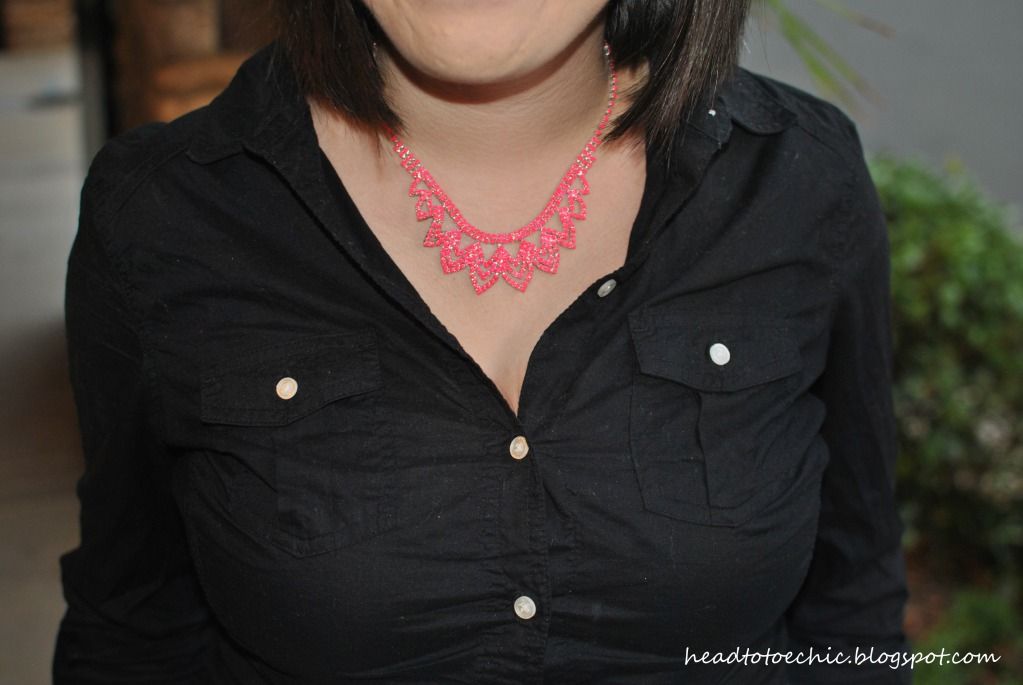 Shirt: Old Navy (similar)
Skirt: J. Crew (similar)
Necklace: ELMELM
Shoes: Zara
Also, if you haven't heard of this bauble swap by Shanna you should definitely check it out! I'm participating and love the idea!