Yesterday you saw how Kaitlin wore stripes, and now here is how I styled stripes! I've had this over sized cardigan for a while and I absolutely love it, especially with my red jeans. I honestly don't wear stripes very often, but I definitely like it when the stripes are thin. Don't forget that all ad space is 60% off with the code 'holiday' and you can find out more information here.
This weekend we are having our first overnight guests in our new home….my in-laws! I love them and I can't wait to have them over this weekend! I'm going to be hosting an afternoon tea at our house on Saturday since everywhere in Raleigh that has afternoon tea is booked this weekend. I didn't know people in Raleigh loved tea so much! Let me know if you guys would be interested in seeing a blog post about our afternoon tea!
Sweater: Forever 21 (love this option)
Jeans: TJ Maxx (similar)
Loafers: Vera Wang for Kohl's
Watch: Michael Kors
Bracelet: K La (similar)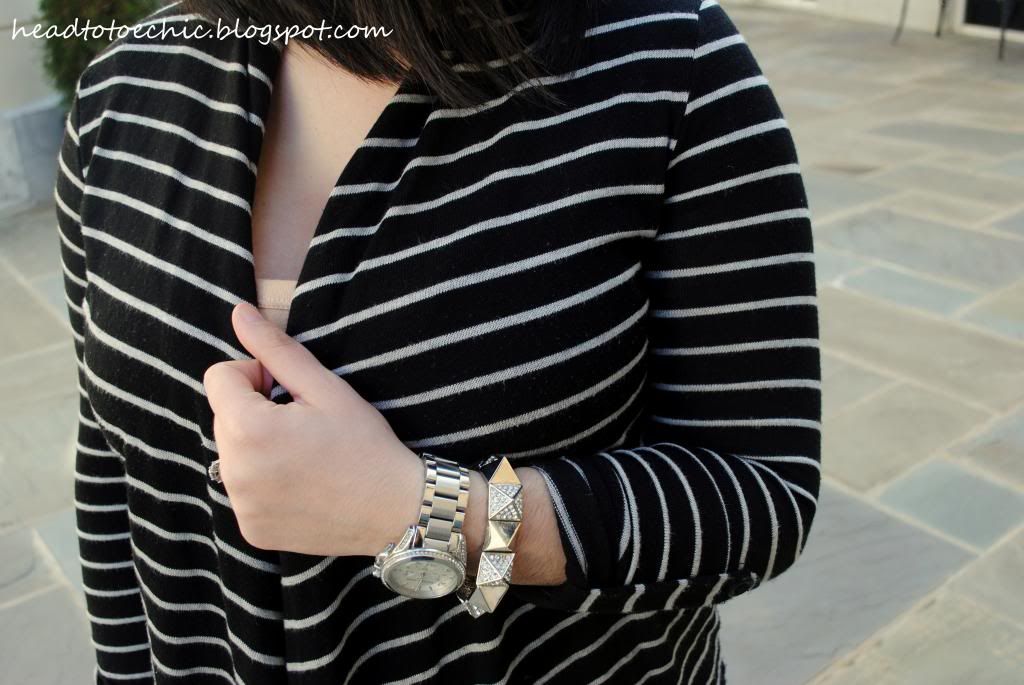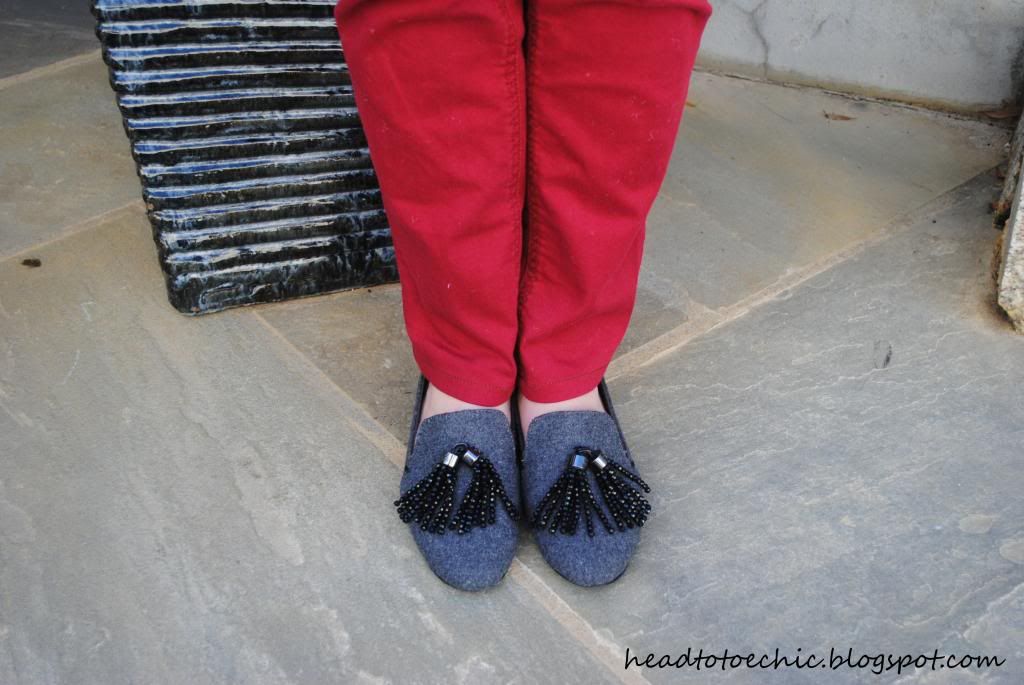 How would you wear stripes?