I love all of the shades of blue and green in this outfit! These loafers are my new favorite but I really wish they were more comfortable. Target needs to work on that. Also, I decided to extend the 50% off sale on ad space until tonight at midnight. Enter the code 'blogiversary' and you can find out more information here.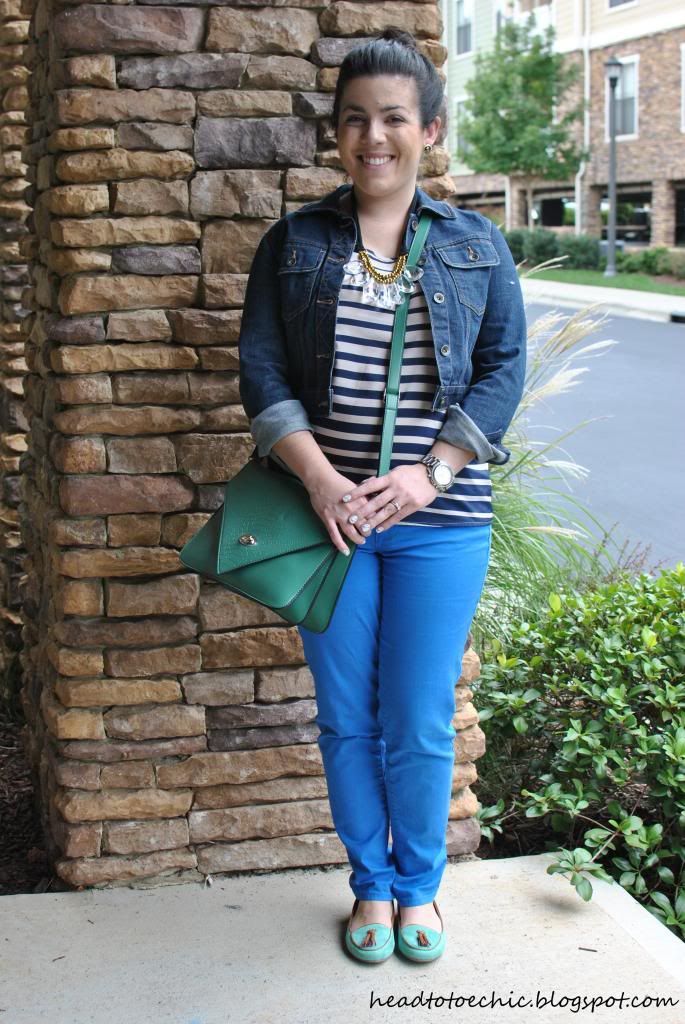 Jacket: Banana Republic (similar)
Jeans: Old Navy
Shoes: Target (similar)
Shirt: Forever 21 (similar)
Bag: Gigi's Boutique (similar)
Necklace: c/o Sweet Clover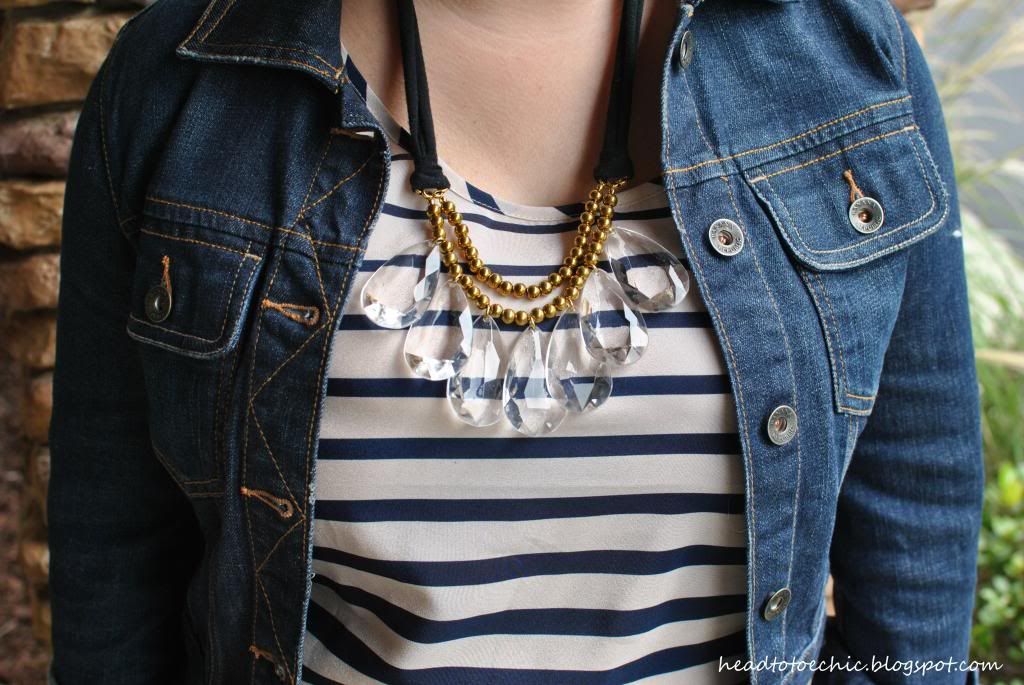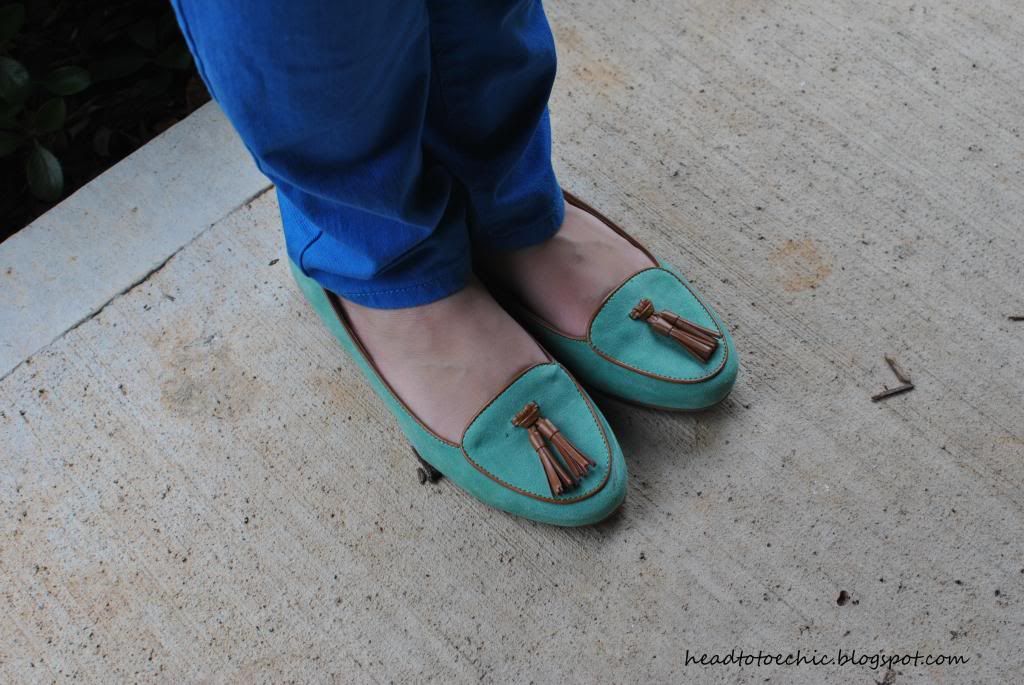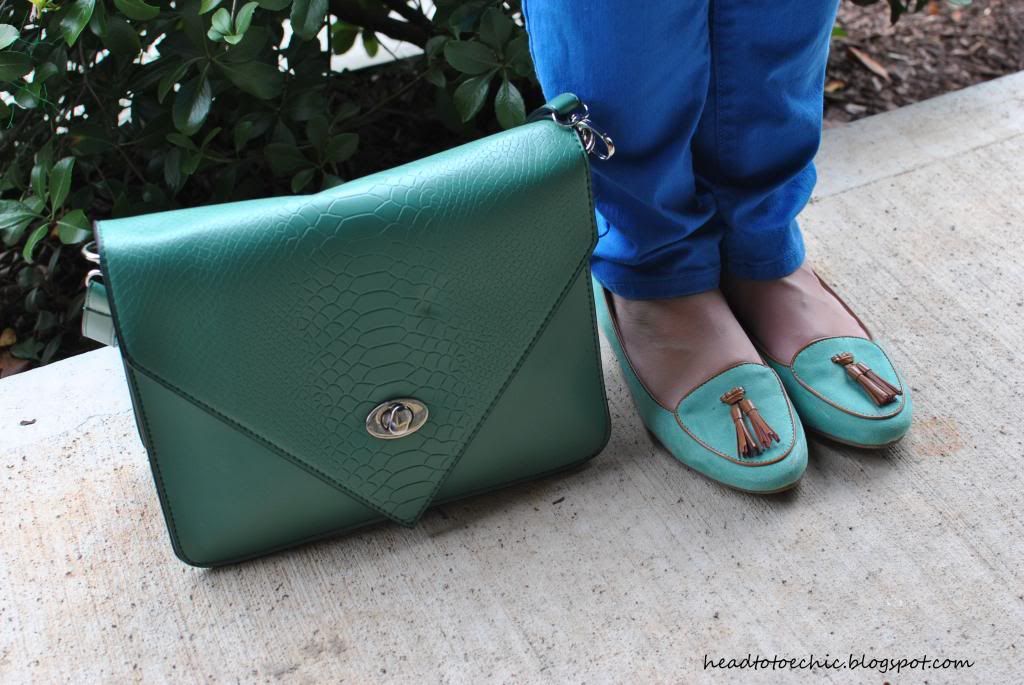 Today I'm linking up with:
Also, Outfit Additions has a Pin it to Win it Contest that you can enter here. And you can use the code 'CHIC25' to get 25% off here!