I wore this outfit yesterday when the hubs and I put an offer on a house!!!! Crossing our fingers to see if they accept it or not! I did some major shopping this weekend and purchased these pants on the cheap at Old Navy. I'm also ridiculously obsessed with the necklace I'm wearing that I received from Sweet Clover. I love the crystals and the fact that it will go with everything. Shelli is as sweet as can be and makes the most amazing necklaces in a variety of colors. You can enter to win a necklace from Sweet Clover here and make sure you check out her etsy shop!
Shirt: c/o Daisy Rae from a giveaway
Pants: Old Navy
Sandals: Bamboo (similar)
Necklace: c/o Sweet Clover
Nails: Sally Hansen Salon Effects
Watch: Michael Kors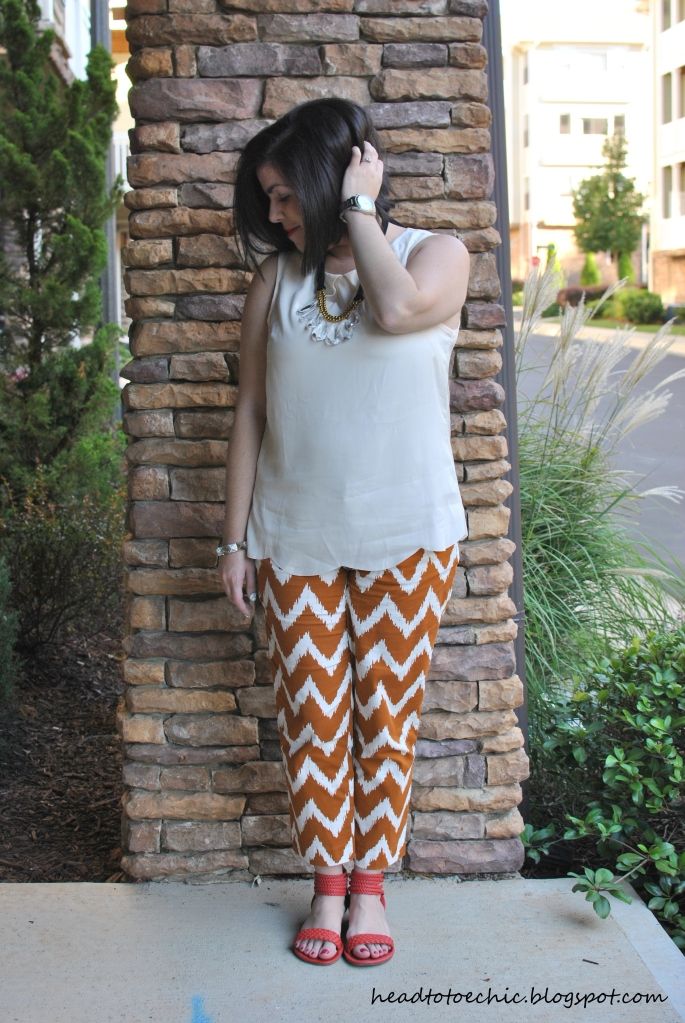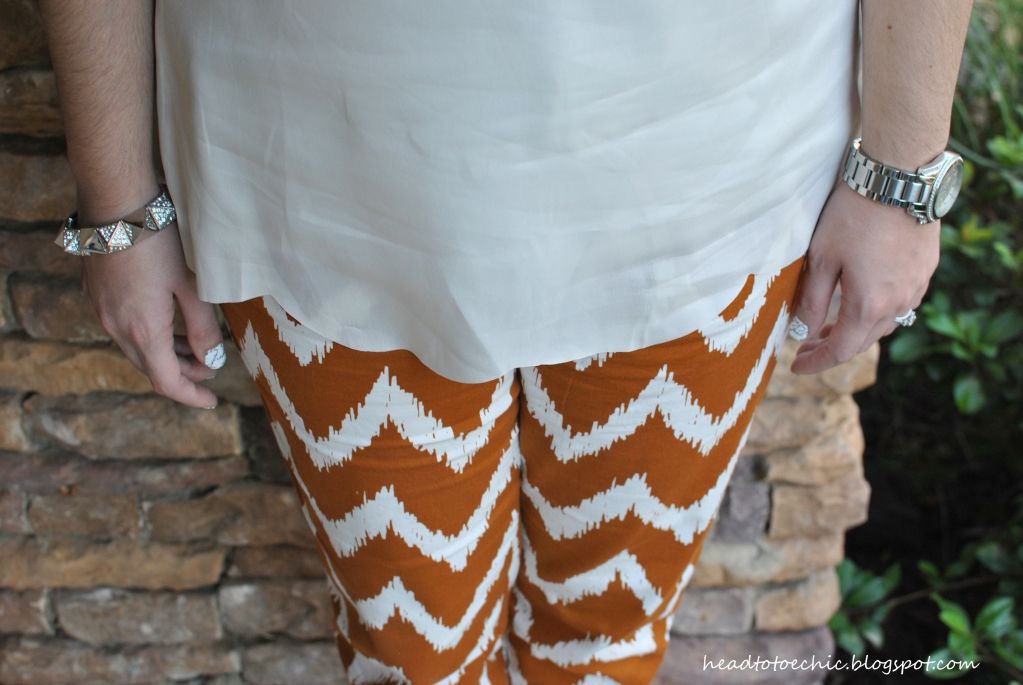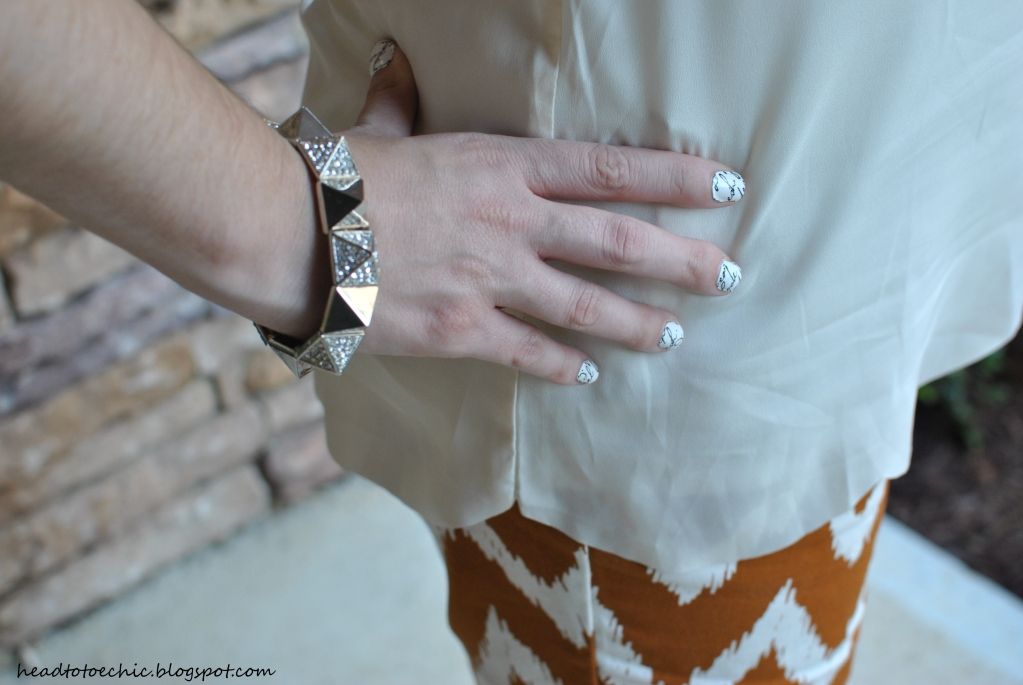 How was your weekend?