A week ago I attended TriFABB's launch party at Fab'rik in Chapel Hill, NC. I had no idea there were so many bloggers in the Triangle area so it was amazing to meet these ladies! I was late because of work (womp womp) but I can't wait for the next meet up and to get to know these bloggers better.
I'm leaving for New Jersey tomorrow with my parents for my cousin's bridal shower. I'm going to experience what it's like to be an only child since both my sister and Robert have to work and won't be able to come. It should be interesting but I'm excited to spend some quality time with my parents and to see all my family in the Garden State! (Say a little prayer for me though since my Dad is a little crazy and loves to embarrass me whenever he can). Since I'll be in New Jersey, I have two lovely ladies guest posting for me on Monday and Tuesday. Make sure you check it out!
Shirt: Banana Republic (similar)
Pants: Old Navy
Necklace: Bauble Bar (different color)
Wedges: BCBG (similar)
Bag: Betsey Johnson (similar)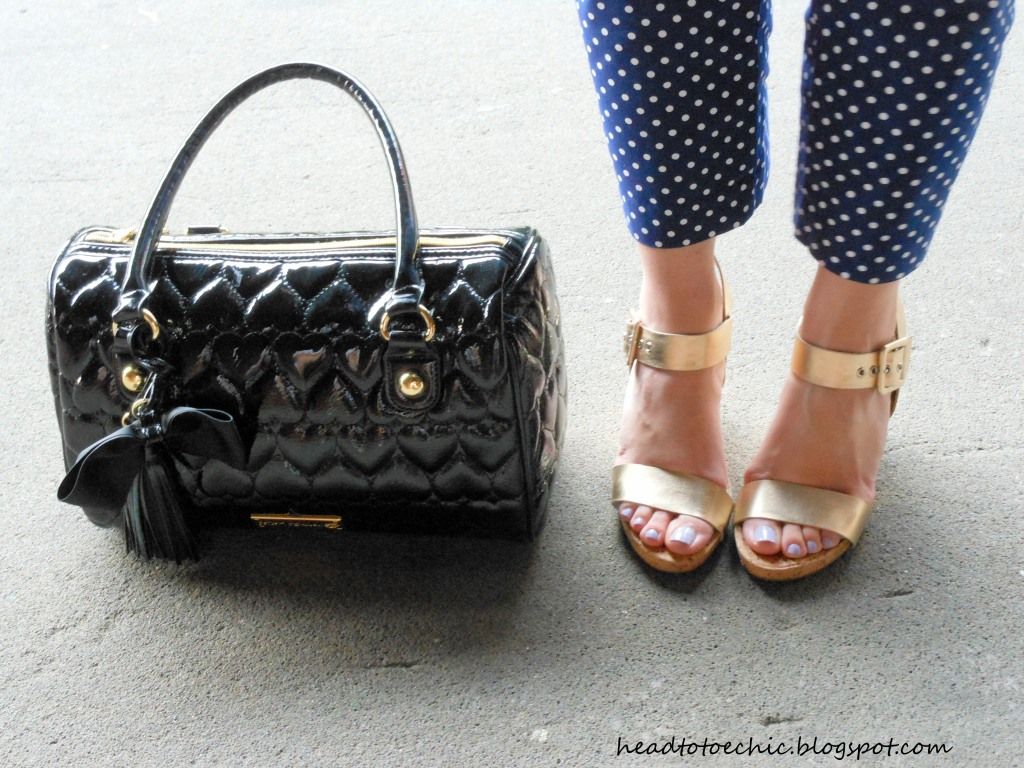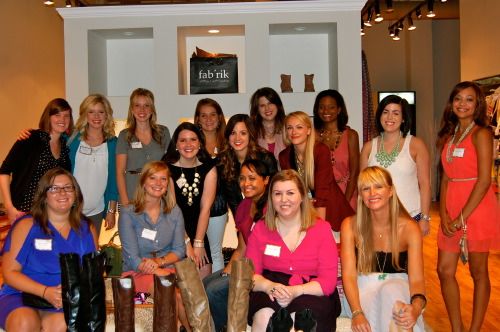 Love this group picture courtesy of Molly.
Have you met any bloggers in your area? Don't forget to enter my giveaway!!