In college I was assigned a random roommate (Vanessa) and suitemate (Katrina). I seriously lucked out and Vanessa and I actually lived together throughout college. After almost 7 years (I feel so old), these two ladies are still my best friends and I love them so much. Katrina and I took a road trip this weekend to visit Vanessa in Washignton DC. We had a blast! We ate amazing food (including feta cheese that was set on fire at our table), we danced until our feet ached, and we shopped in Georgetown. I can't wait to have another girls weekend soon!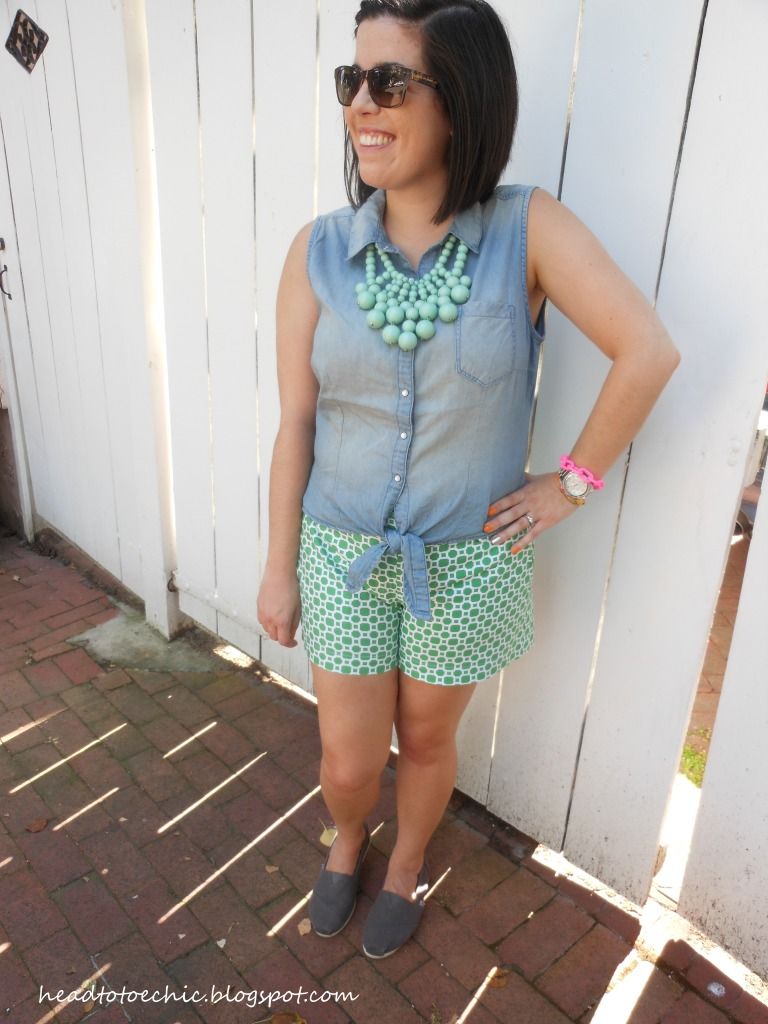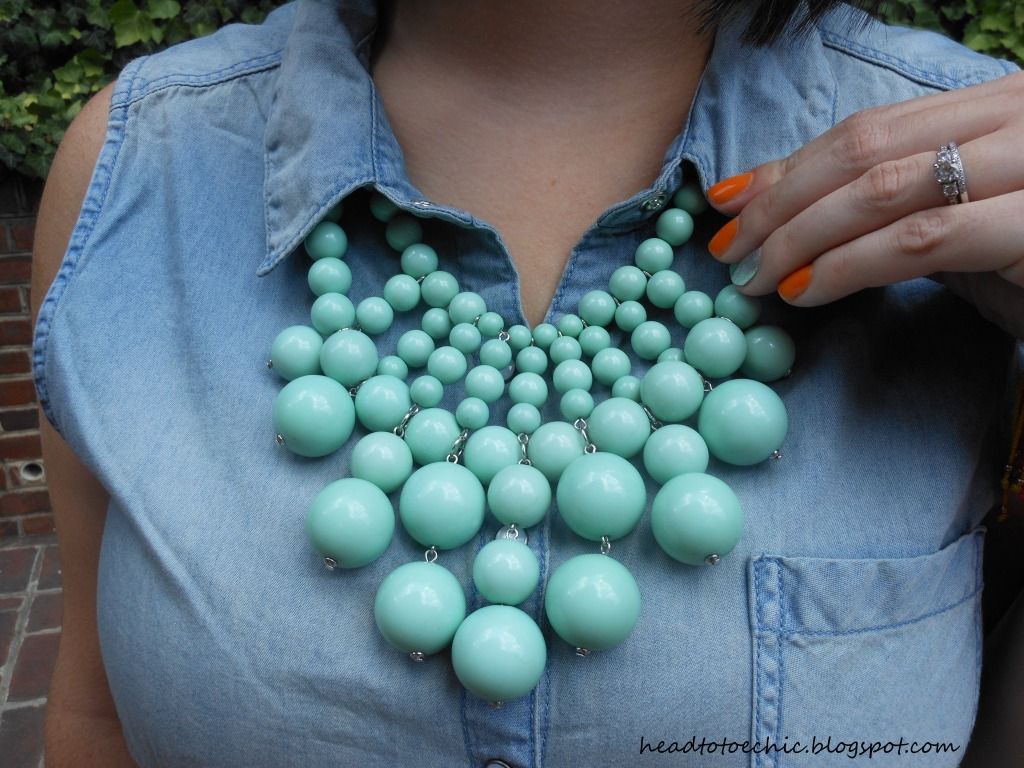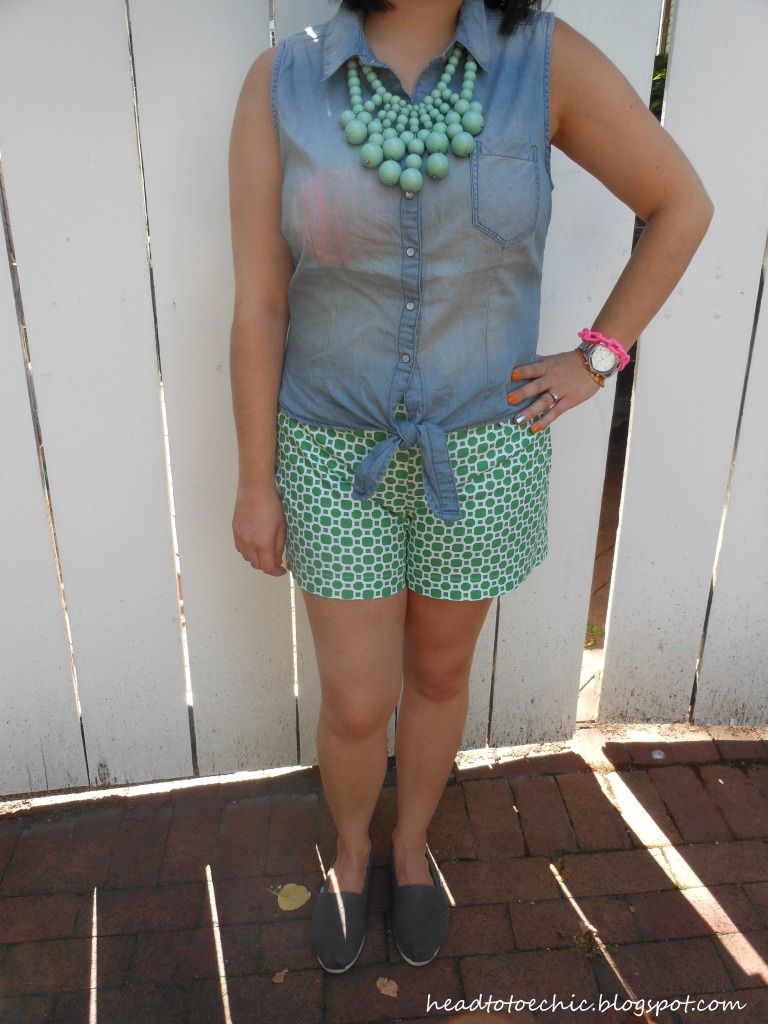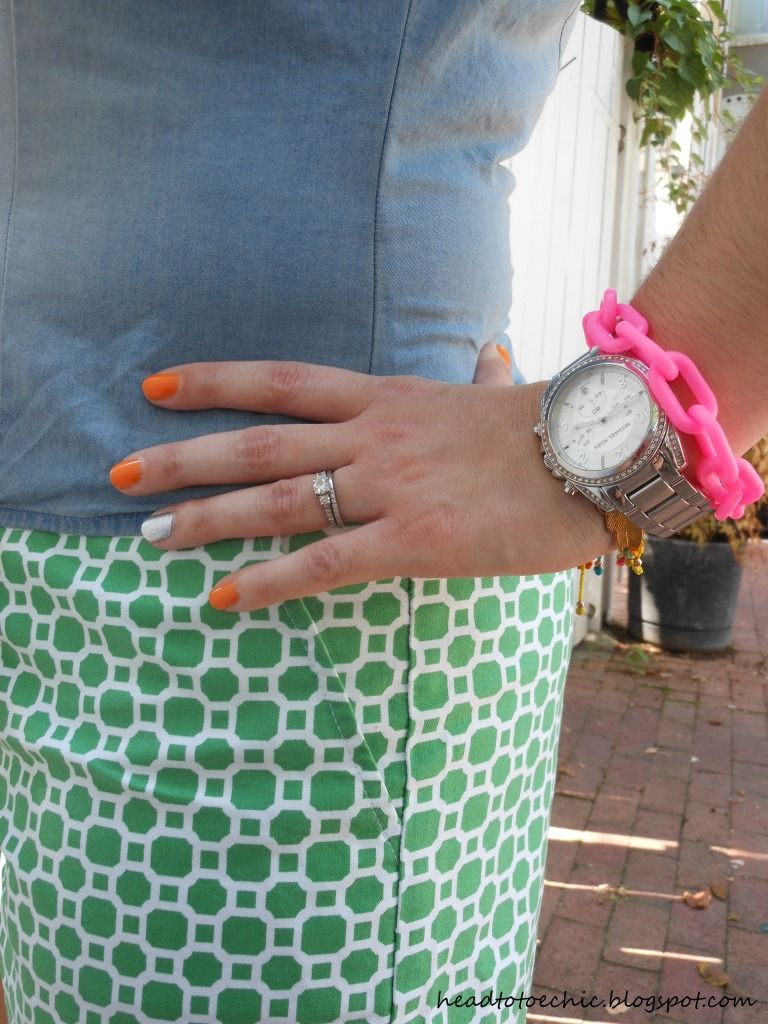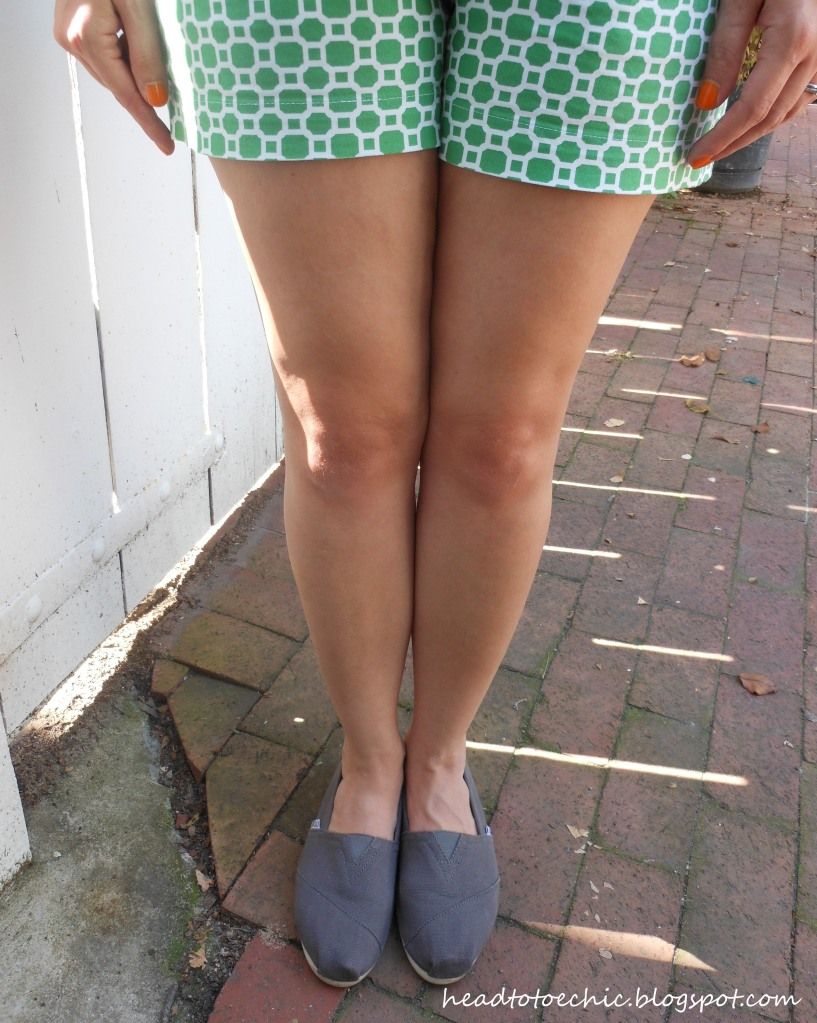 Shirt: H&M (similar here and here)
Shorts: Banana Republic outlet (similar)
Shoes: TOMS
Necklace: Bauble Bar
Watch: Michael Kors
Bracelet: Spike the Punch
Sunglasses: Marc Jacobs
Here are some pictures from the weekend: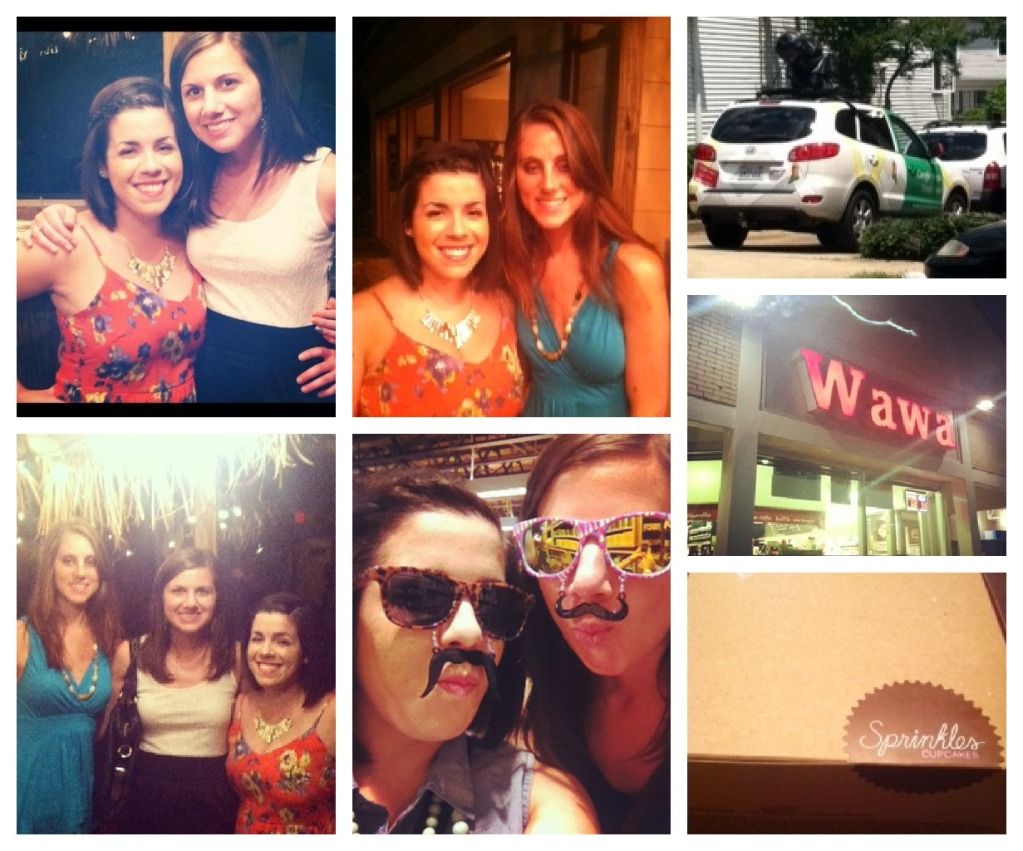 Left to right: Vanessa and I, Katrina and I, the Google Maps car, the three of us at Whitlow's in Arlington, Vanessa and I trying on mustache glasses in Urban Outfitters, Wawa (I was born in NJ so whenever I cross the NC state line headed north Wawa is a must!), Sprinkles cupcakes in Georgetown.
Today I'm doing my first ever link up!
And the winner of the necklace giveaway is…..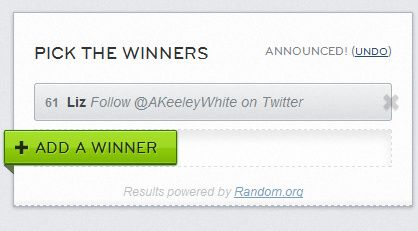 Congrats and thank you to everyone for entering!