AttI wore this outfit in Chicago the day that Robert and I did all of the super touristy things. We went to the Willis Tower (aka the Sears Tower), the bean, the Art Institute, and Navy Pier. That day consisted of way too much walking so I was glad when we finally made it to Navy Pier for some frozen drinks!
On Saturday August 11th I'll be having a blogger party at my favorite store Clothes Hound in Raleigh, NC. If you are in the Raleigh area and would like to attend send me an email at headtotoechic@gmail.com. There will be a discount for everyone that attends and Clothes Hound will provide drinks and some food. I would love to meet you, and you don't have to be a blogger to attend!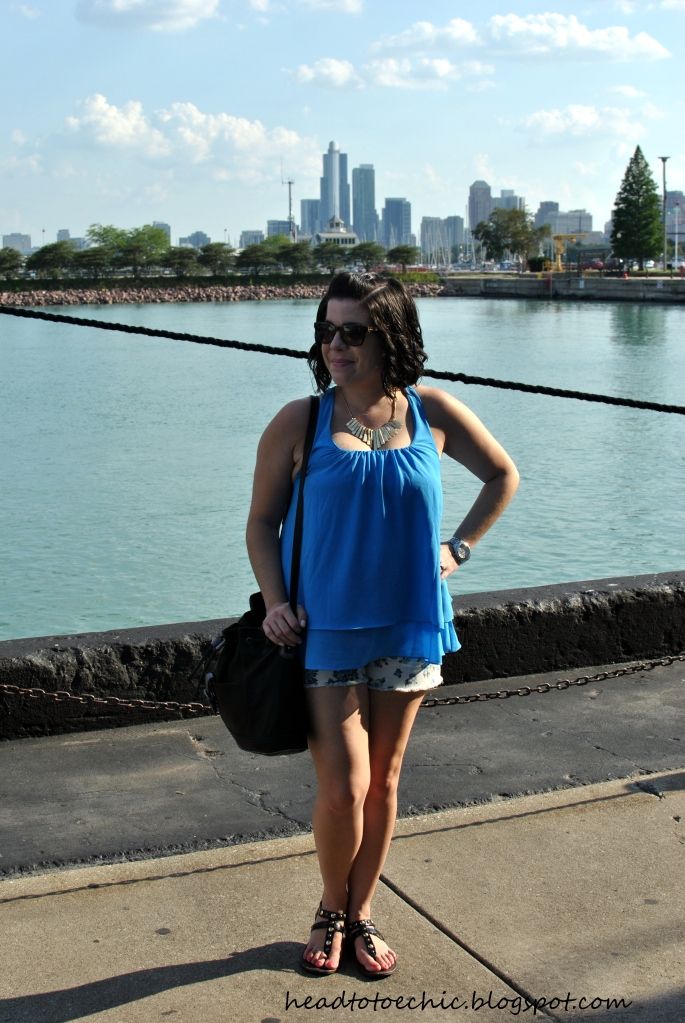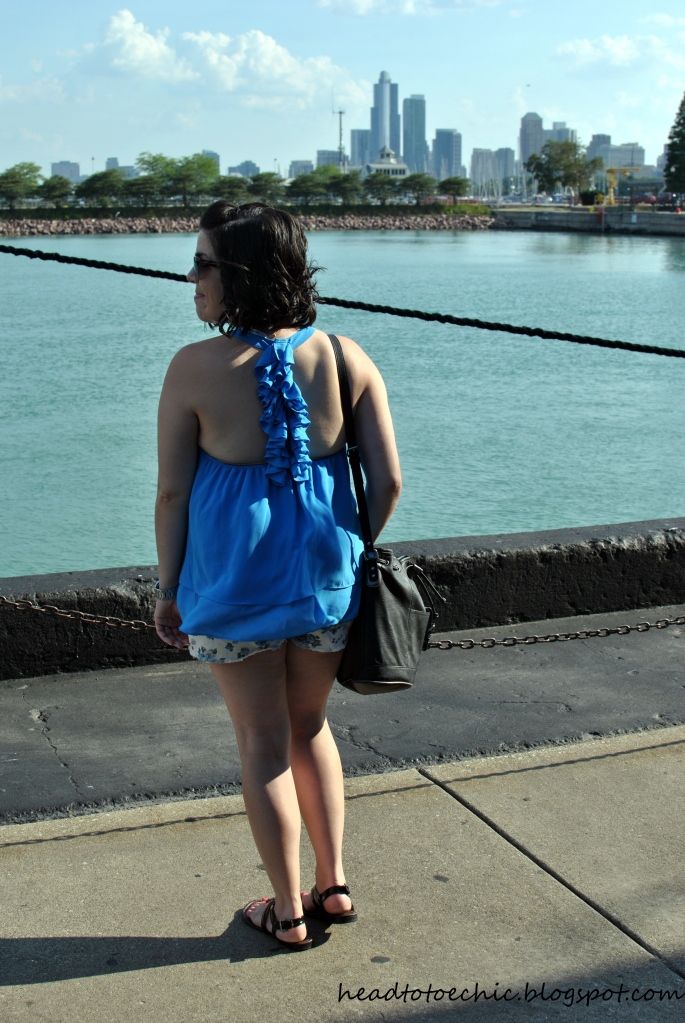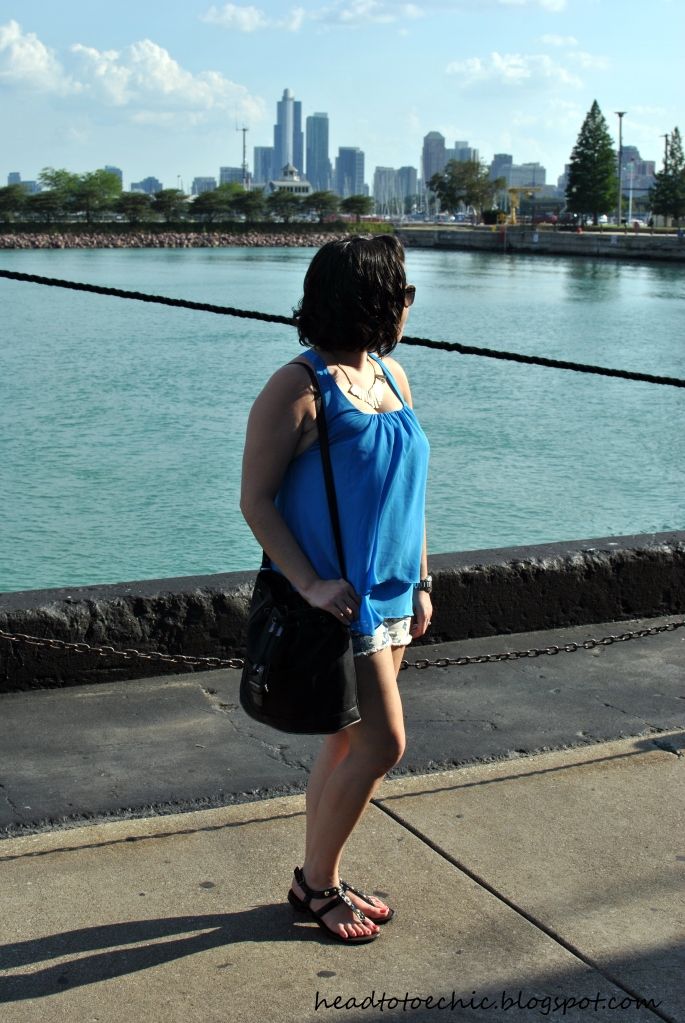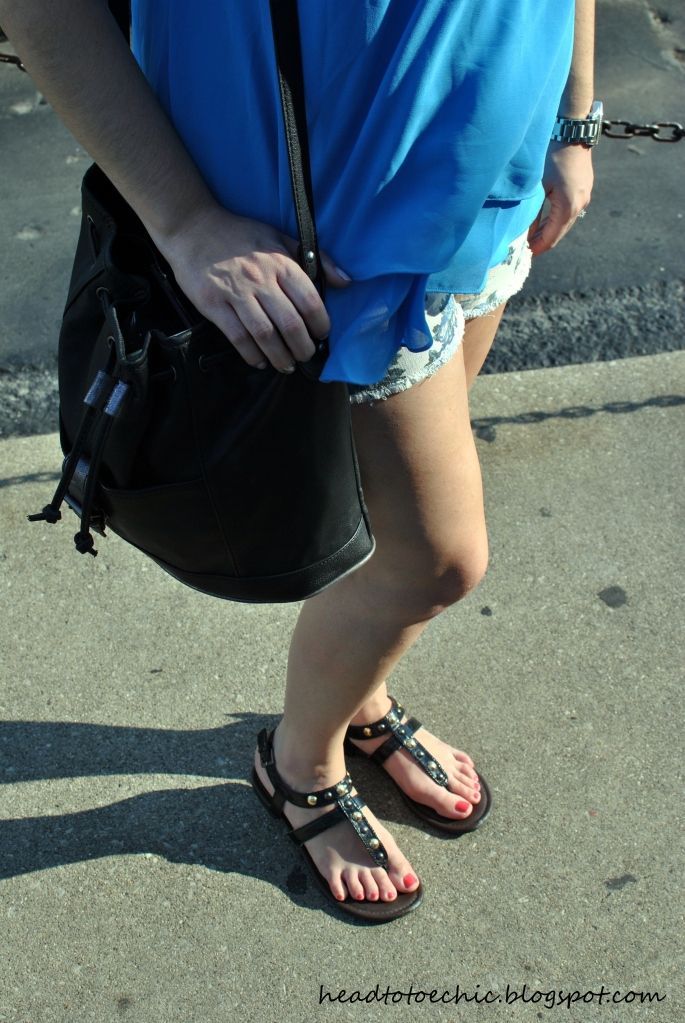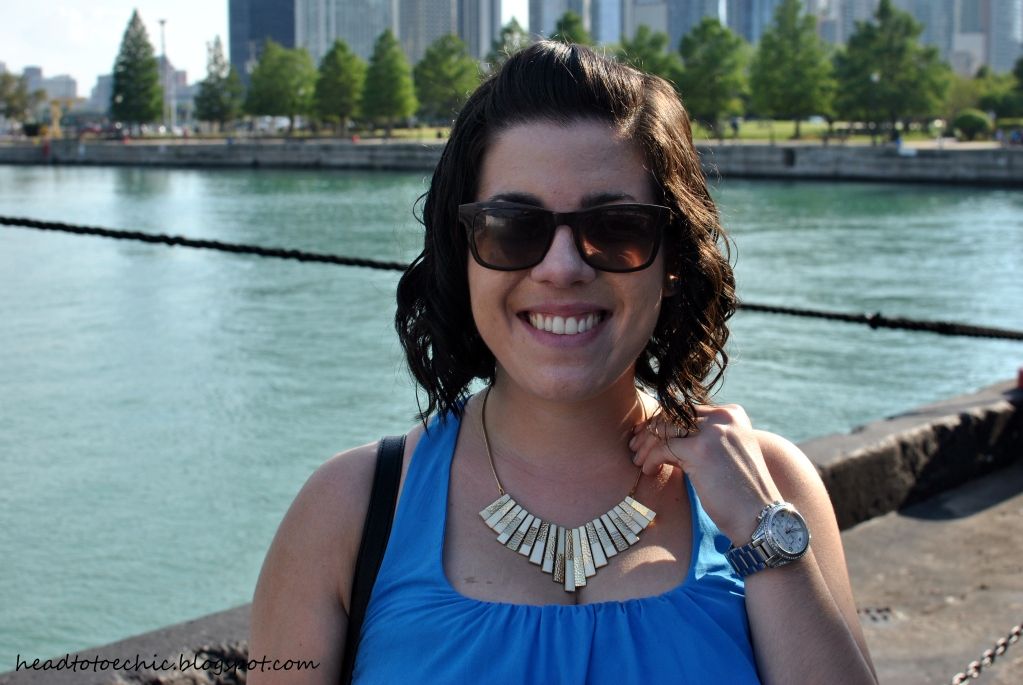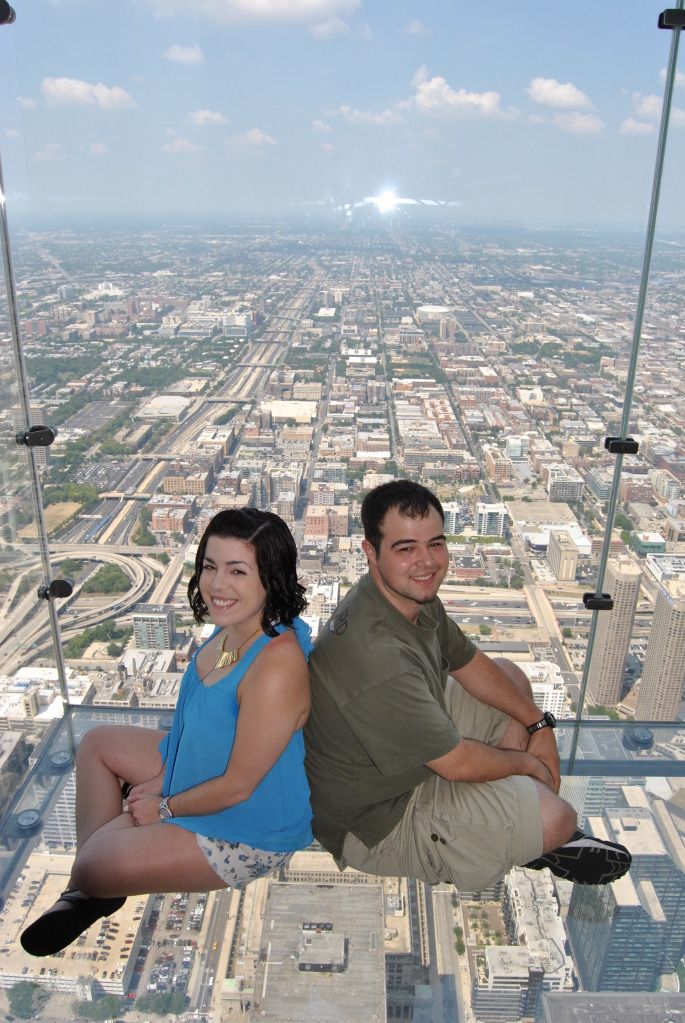 At the top of the Willis Tower
Top: Vestique
Shorts: Forever 21 (similar and only $15)
Bag: Zara (love this one)
Necklace: Francesca's (different colors)
Sandals: Kohl's (similar)
Sunglasses: Marc Jacobs
Do you love tops that have a fun back? And don't forget to enter my giveaway!