Confession: I hate taking outfit pictures in public. The hubs and I decided to take some pictures in North Hills after dinner (if you live in Raleigh you know it's a popular area). While taking these pictures I felt incredibly awkward, and then a lady thought we were tourists and offered to take our picture together. She was offended when we said no, haha! I guess it's just something I'll be more comfortable with over time.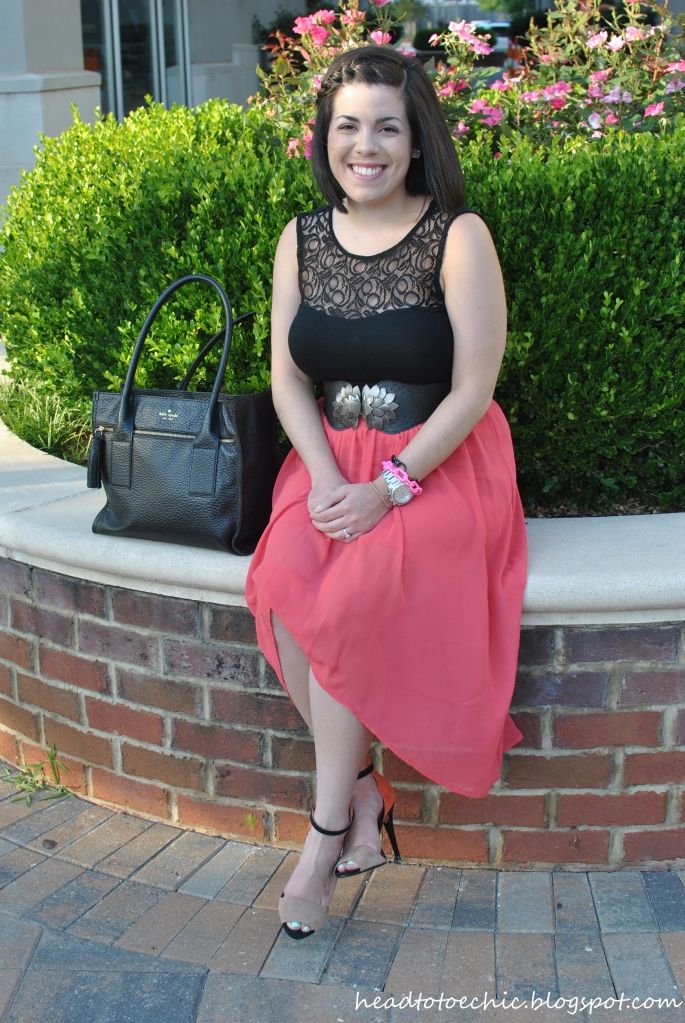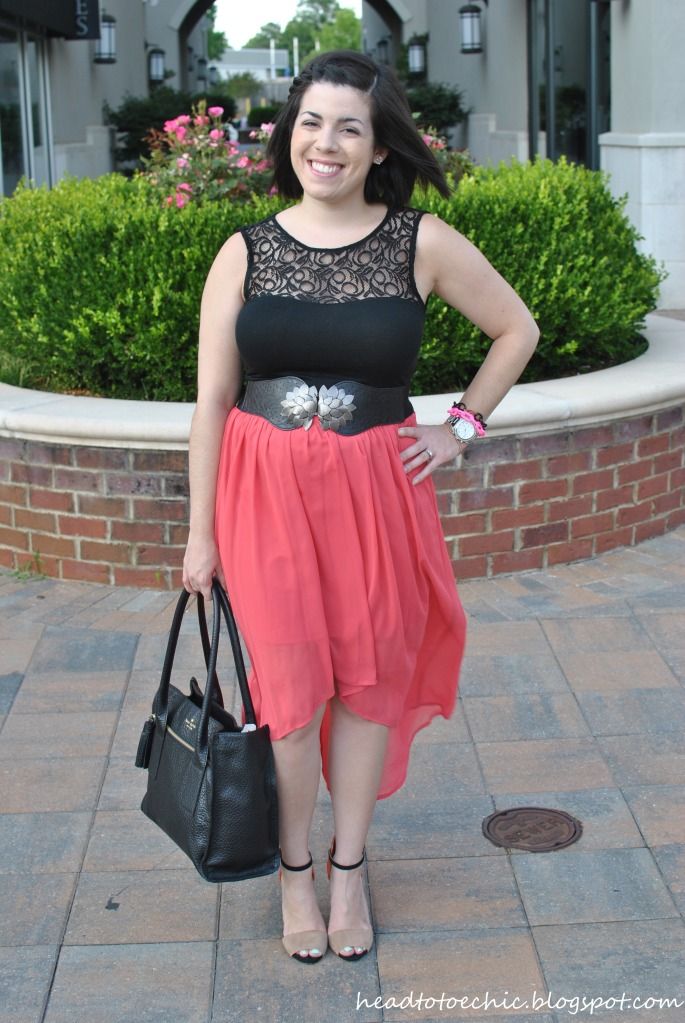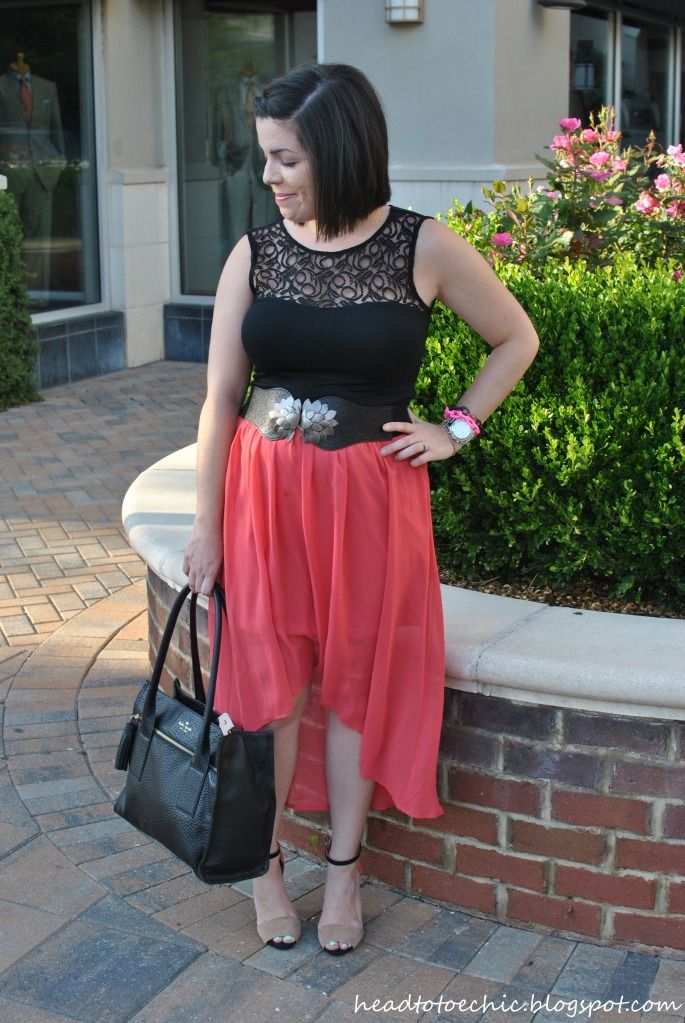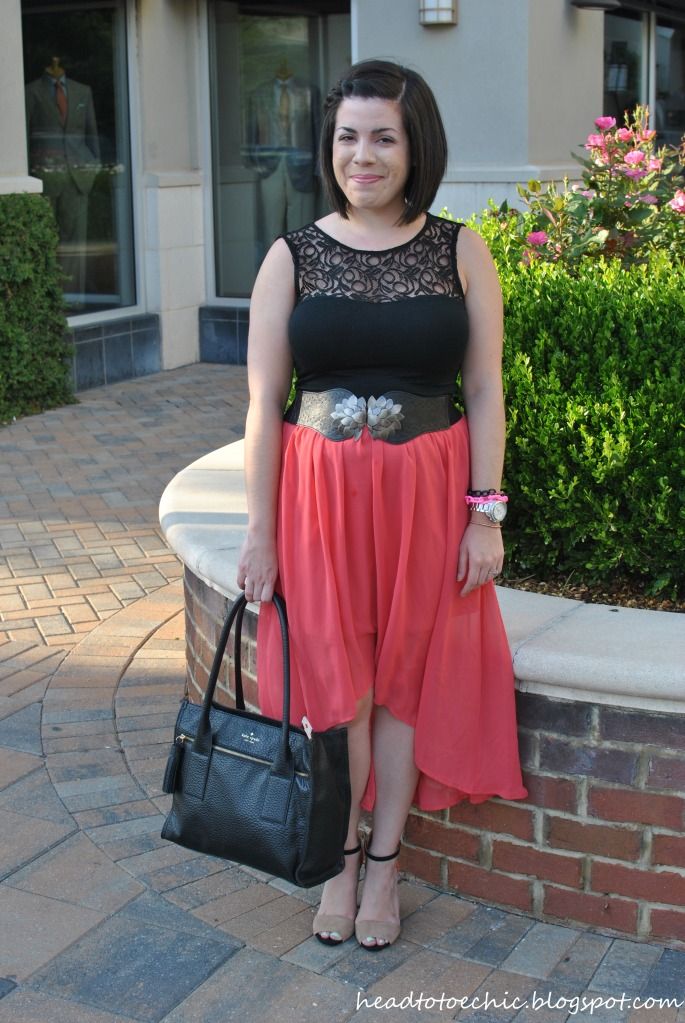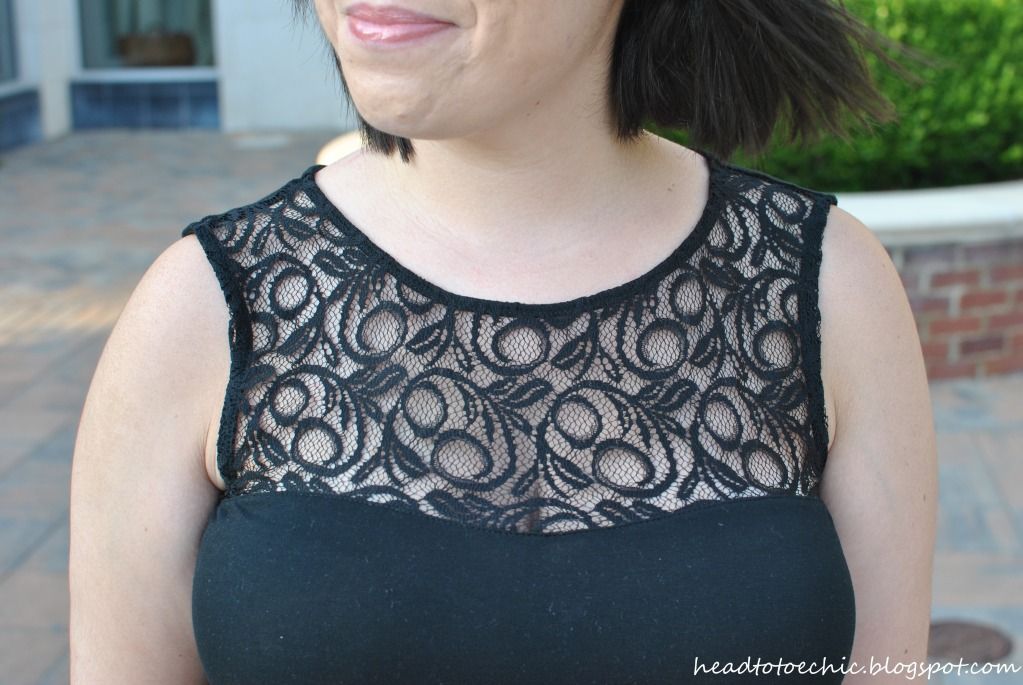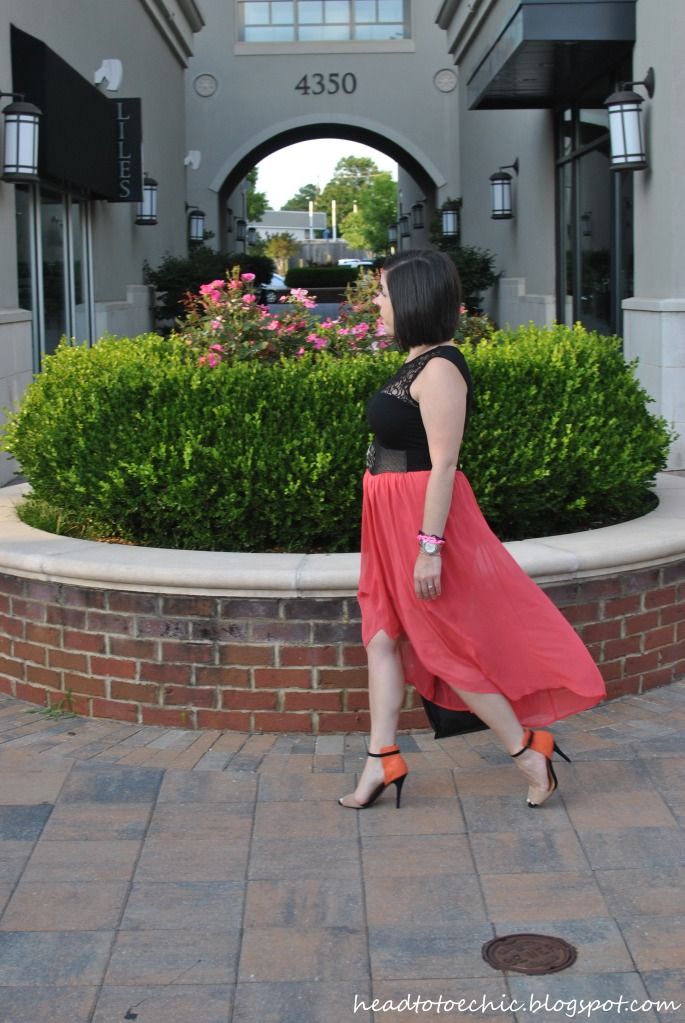 Shirt: Banana Republic (similar)
Skirt: Lauren Conrad for Kohl's (similar)
Shoes: Zara
Bag: Kate Spade (similar)
Belt: Francesca's (similar)
Bracelets: Spike the Punch
Watch: Michael Kors
What do you think of the hi-lo/mullet skirt trend?