No, you aren't seeing things. I'm wearing a maxi skirt for the first time ever. I never thought I could pull off a maxi skirt because I'm only 5'1″, but little did I know some store make them in petite sizes and all I need to do is put on a pair of wedges. I had no idea what I've been missing out on. Wearing a maxi skirt is so comfortable and I seriously feel like I'm wearing pajamas.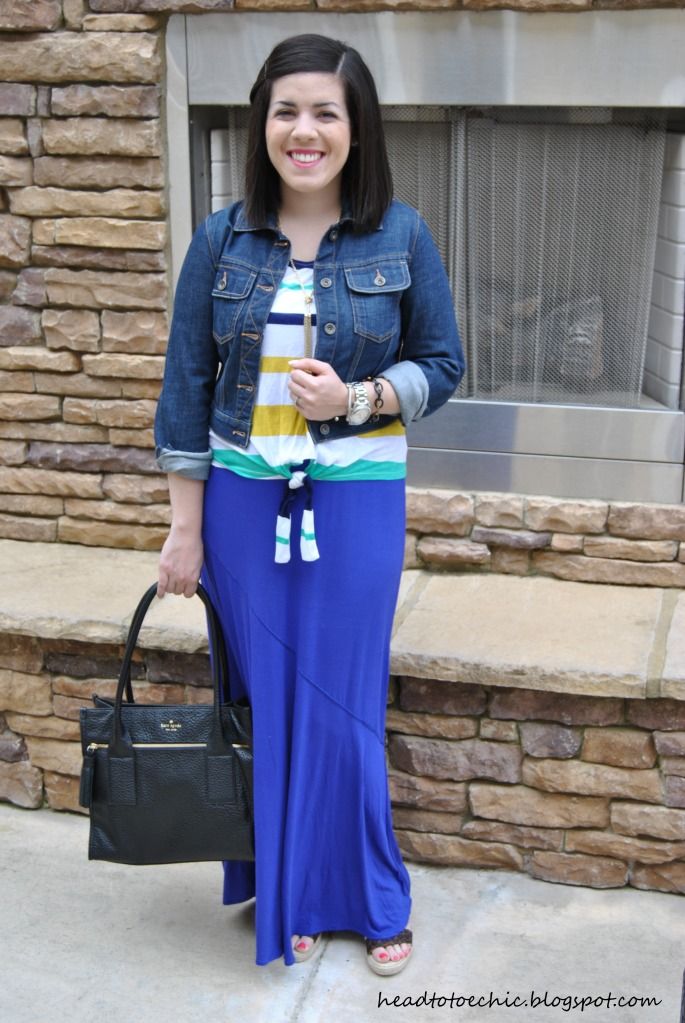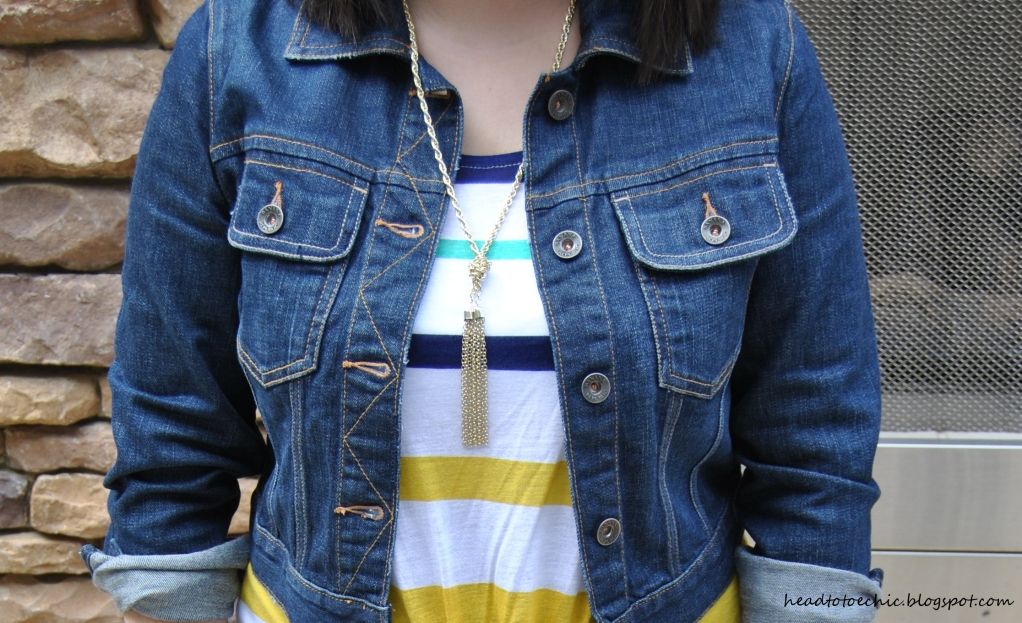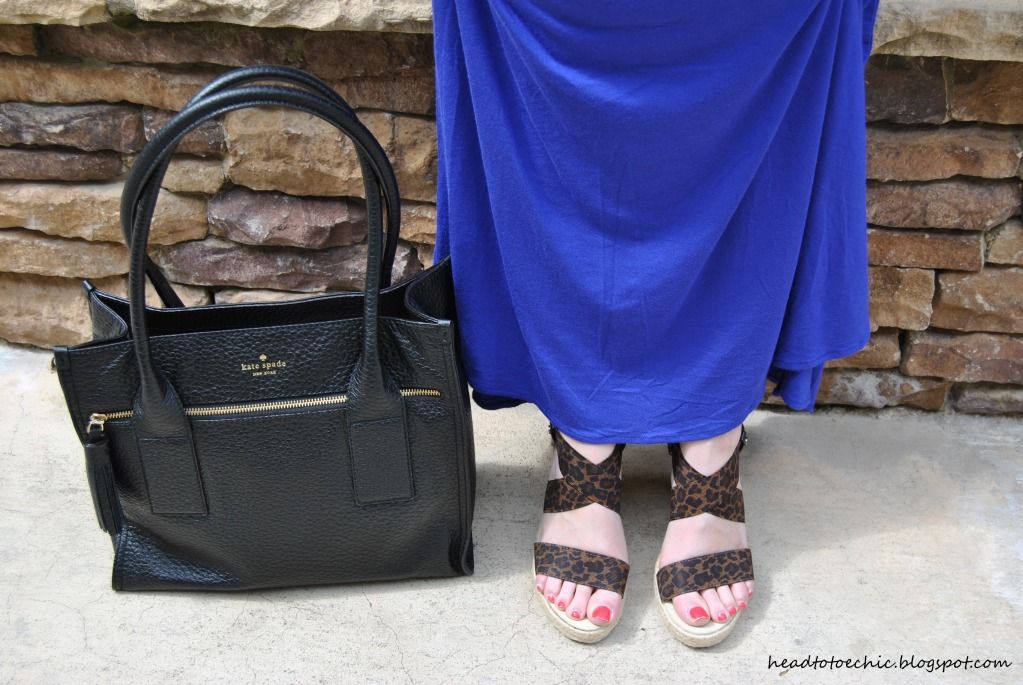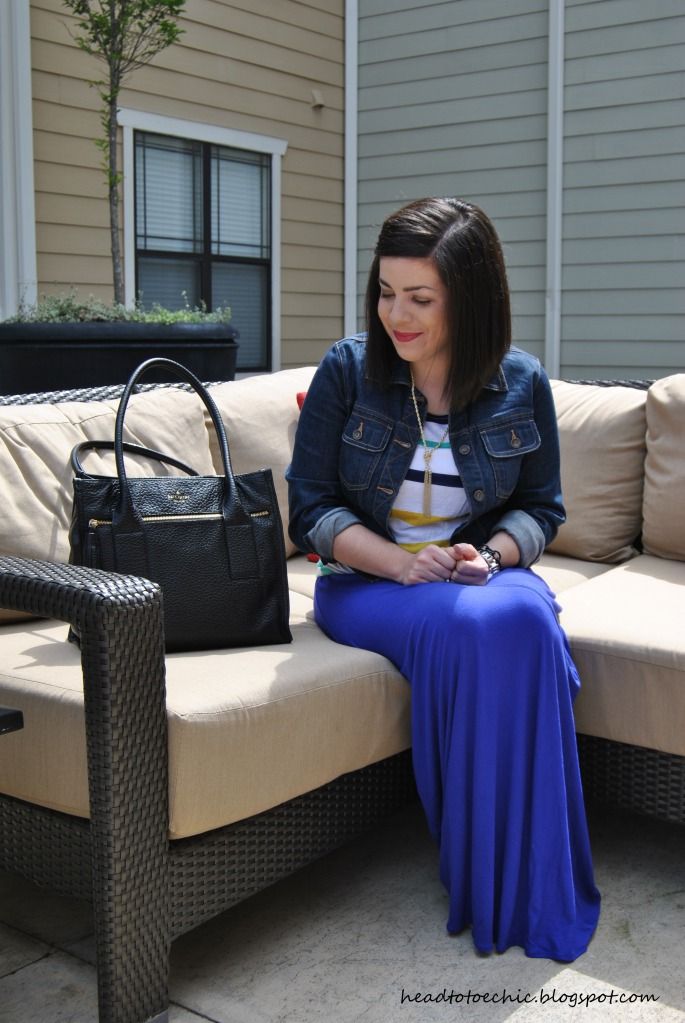 Jean Jacket: Banana Republic (similar)
Necklace: Banana Republic
Shirt: Forever 21
Skirt: Target (similar)
Shoes: Kohl's
Bag: Kate Spade (love this one)
Are you in love with maxi skirts like me?